This conversation has been sponsored by VIPme.  As always, all opinions are my own.
Hi beauties! For me, the turn of a new month is a great time to reflect on some of my most recent favorite items. I always talk about beauty and fashion, but today I thought it would be fun to try something new. I'm going to share with you five of my very favorite purchases of any kind! These are items that I absolutely cannot live without. Let me know if you enjoy this and if I should make it a reoccurring post.
1. VIPme Blue Bell Sleeve Dress
I recently wrote about how bell sleeves are one of my favorite trends for fall. A lot of trends are difficult to pull off or require a particular body type, but I think anyone can wear bell sleeves. I had been on the hunt for the perfect bell-sleeved piece, so when I spotted this dress at VIPme, I knew I had to have it. For me, this is a dress to wear year-round and even to holiday events. The light-weight fabric and pastel color make it great for spring and summer, but the dramatic long sleeves scream "winter wonderland" to me! Definitely going to be wearing this dress on major repeat.
---
2. Dasani Drops Flavor Enhancer – Pineapple Coconut
As random as this sounds, my hubby Brian and I are totally obsessed with this water enhancer. I prefer to save my calories for yummy food and coffees, but I don't like drinking plain water. So these 0 calorie flavor drops are the perfect solution. They seriously taste like a pina colada! Whether I'm hydrating after a workout or eating a meal, I'm always drinking water flavored with these drops.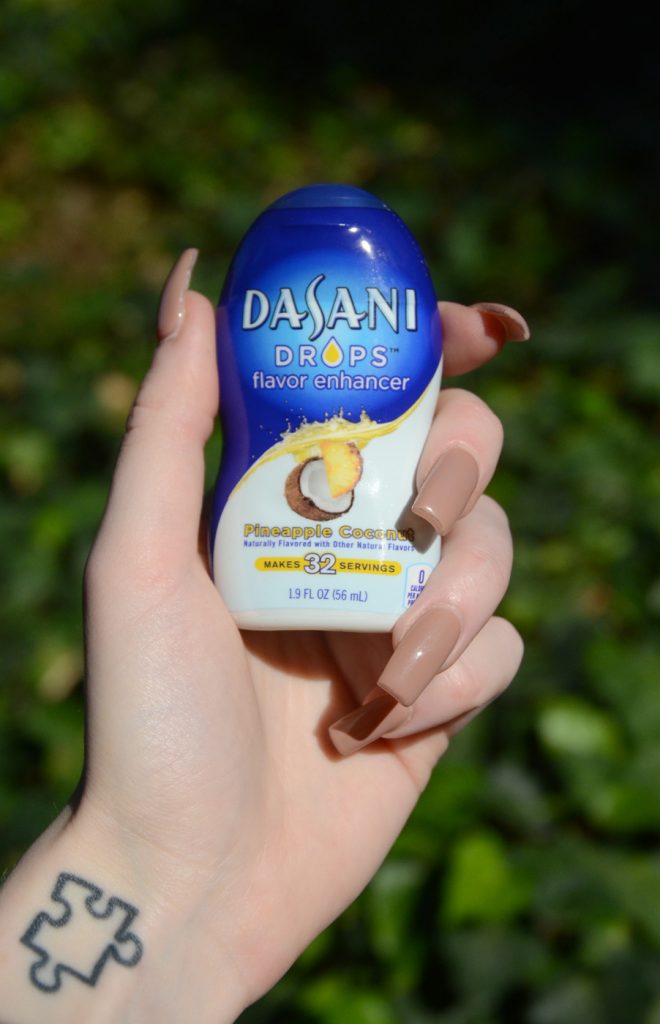 ---
3. Here & Now Botanicals Night Owl Eye Serum
This under eye serum is EVERYTHING. I truly cannot live without this stuff! I use it every morning and evening. I genuinely look forward to applying it since it feels so soothing. Some under eye treatments cause concealer to set strangely, but this one works beautifully under makeup. I have never used another under eye treatment that comes close to being as hydrating! Plus, I love that it is vegan and cruelty-free!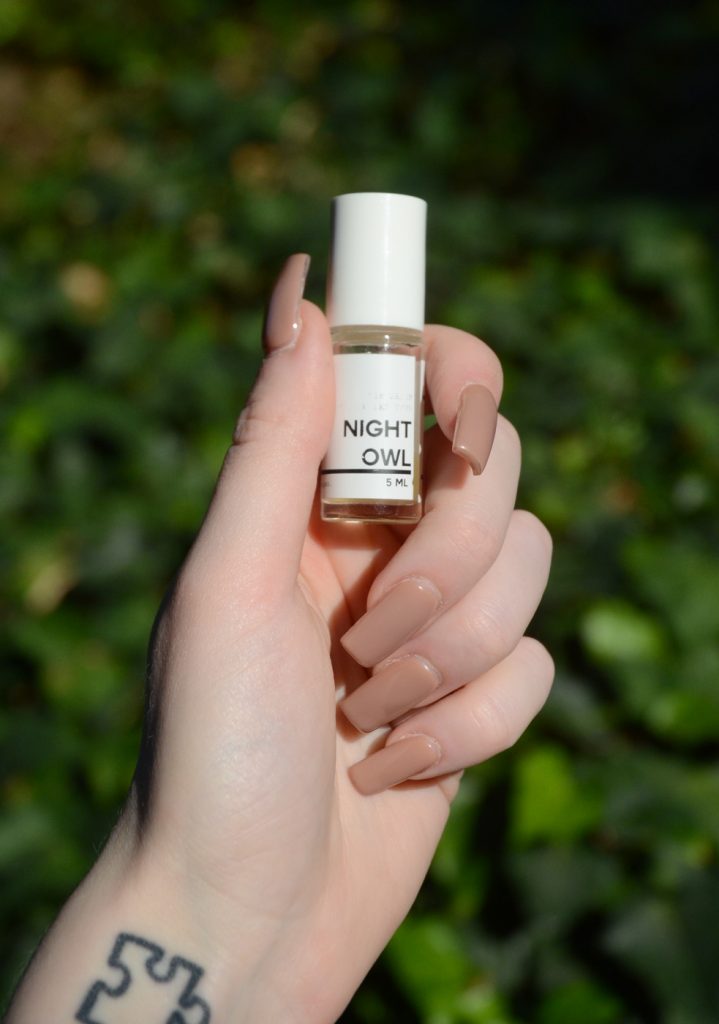 ---
4. Yasso Frozen Greek Yogurt Bars – Chocolate Chip Cookie Dough
Yup, super random again. But these 100-calorie bars are honestly heaven on a stick. They taste like the most decadent ice cream; you would never guess that they are low-calorie! The cookie dough is my absolute favorite, with mint chocolate chip as a close second. Since I eat one of each of these flavors every night for dessert, I stockpile multiple boxes each in my freezer at all times. I highly recommend them if you are looking for a guilt-free treat!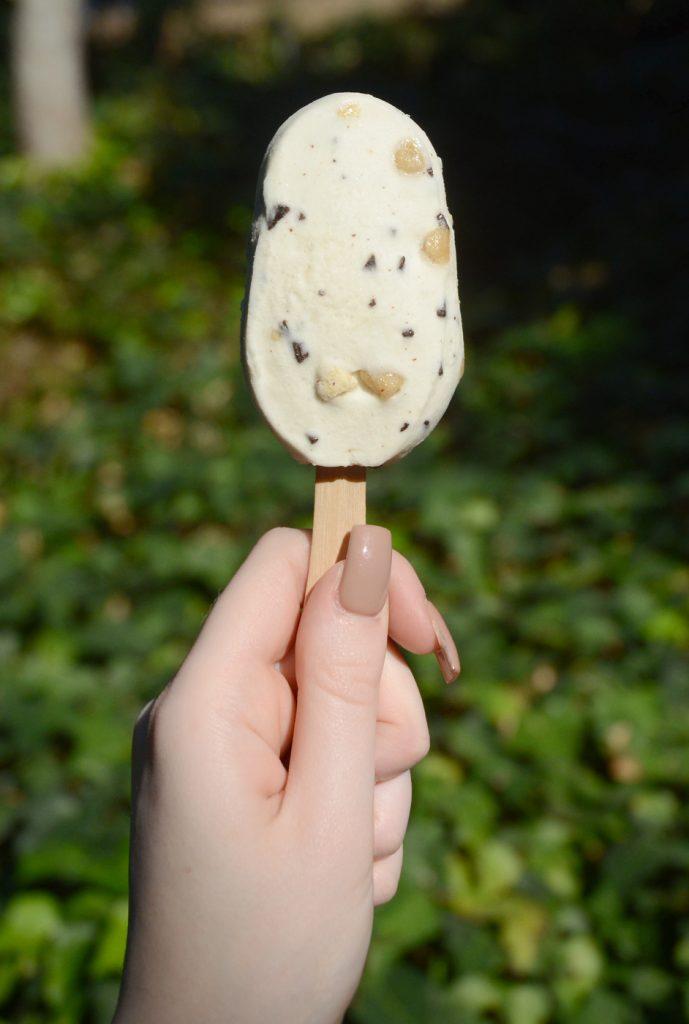 ---
5. Kylie Cosmetics Lip Kit – Smile
I've said it before and I'll say it again…Kylie has my favorite liquid lipstick formula of all time. It is so smooth and opaque that only one coat is needed. It is the most comfortable and lightweight formula that I've tried and lasts all day, with only a touch needed in the very center of the lips after eating. The limited edition color called "Smile" is my favorite of any of her colors that I've tried so far. It is the perfect cool neutral pink to go with everything! It is extremely close to my natural lip color–but better. I'm not sure if and when she will be restocking this limited color, but Koko K is close in color (just a touch more brown) and she restocks it often. All of Kylie's products are cruelty-free!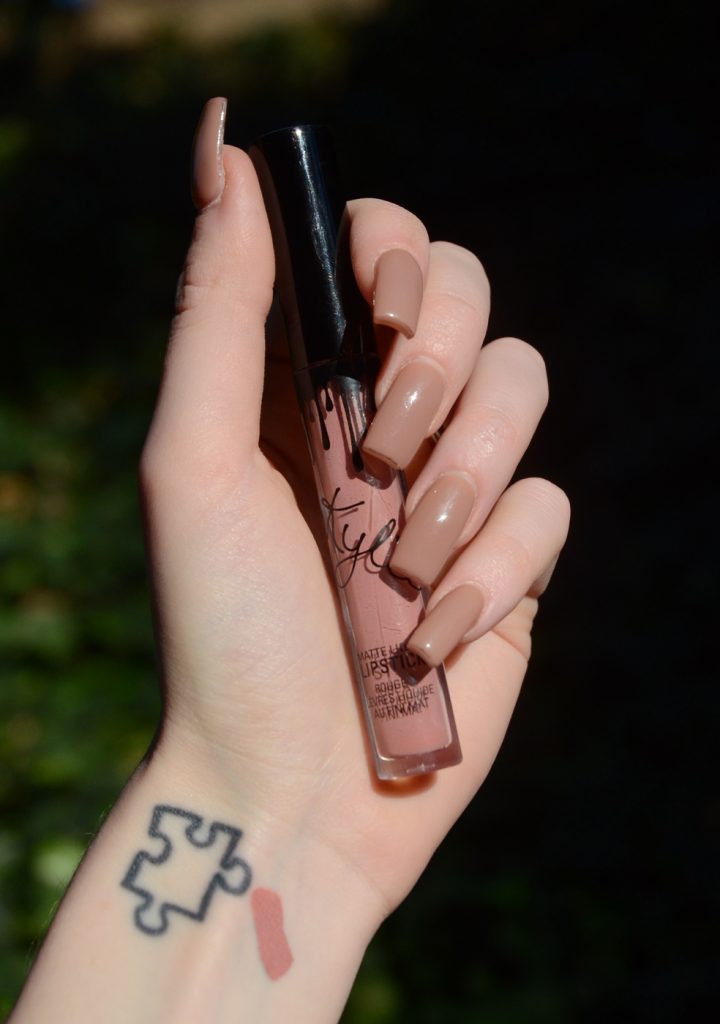 ---
What are some of your favorite purchases that you can't live without?
Use my coupon code SIEmily328 for $5 off a purchase of $50 or more at VIPme
Click here to watch a video from VIPme.com called I AM #UniquelyME.