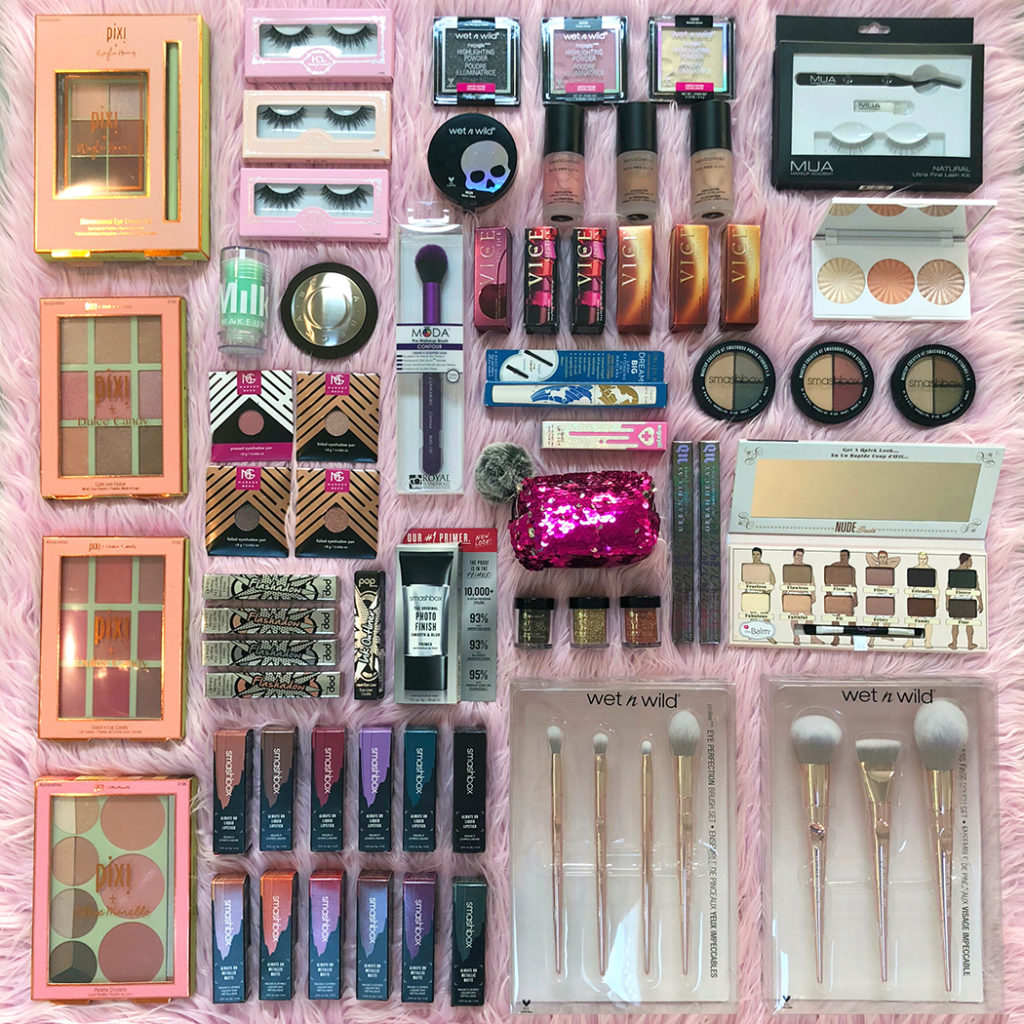 I'm teaming up with my friend Kayla Hagey to bring you an incredible international giveaway of over $1100 worth of cruelty free makeup! The prize includes:
• Urban Decay Vice Lipsticks: Cubby, Fuel, Backtalk, Juicy, Scorched, Heat
• Smashbox Always On Liquid Lipstick: Fair Game, Throwback Jam, Purple Taffy, Psychic Medium, Teal With It, Tar Pit
• Smashbox Always On Metallic Matte liquid lipsticks: Carat Stick, XO Vlada, Maneater, Vino Noir, Make It Reign, Kale My Vibe
• Urban Decay 24/7 Glide On Pencils: Roach, Black Market
• Sugarpill Strange Love liquid lipstick
• House of Lashes: Iconic, Iconic Lite, Spellbound
• Milk Makeup Matcha Toner
• Smashbox Photo Edit Eye Shadow Trios: Showmance, Day Rate, Tag Me
• Becca Rose Gold Shimmering Skin Perfector
• Wet N Wild MegaGlo Highlighting Powders: Purple Ashes, Moonlit Gleam, Not Your Basic Witch
• Wet N Wild Moon Tears loose highlighter
• Wet N Wild Flawless Face Brush Set
• Wet N Wild Eye Perfection Brush Set
• Smashbox Photo Finish primer
• Ofra Cosmetics Toasted Cashmere Midi Palette
• Pacifica Dream Big mascara
• TheBalm Nude Dude volume 2
eyeshadow palette
• Makeup Geek single eyeshadows: Starry Eyed, Cupcake, Mesmerized, Grandstand
• Bare Minerals Bare Pro Glow: Free, Fierce, Joy
• Pixi x Chloe Morello Palette Chloette
• Pixi x Dulce Candy Dulce's Lip Candy
• Pixi x Dulce Candy Café con Dulce
• Pixi x Weylie Hoang Dimensional Eye Creator Kit
• BH Cosmetics Royal Affair 3 Piece Glitter Set
• Moda Contour Brush
• Makeup Academy Natural Ultra Fine Lash Kit
Visit this Instagram post to submit your entry and to see all of the guidelines! Sorry, an Instagram account is required in order to enter this particular giveaway. Please note that if you have entered previous giveaways and unsubscribed/unfollowed afterwards, your entry is invalid.