Fellow sausage dog lovers, this guide is just for you! There are tons of delightful doxie goodies on the market right now, and this roundup features all of my favorites. This gift guide has items ranging in price from $10-$298, so there is something for dachshund fans of all budgets. Whether you are a dachshund-lover yourself or are shopping for one this holiday season, read on for my favorite weenie items of 2021!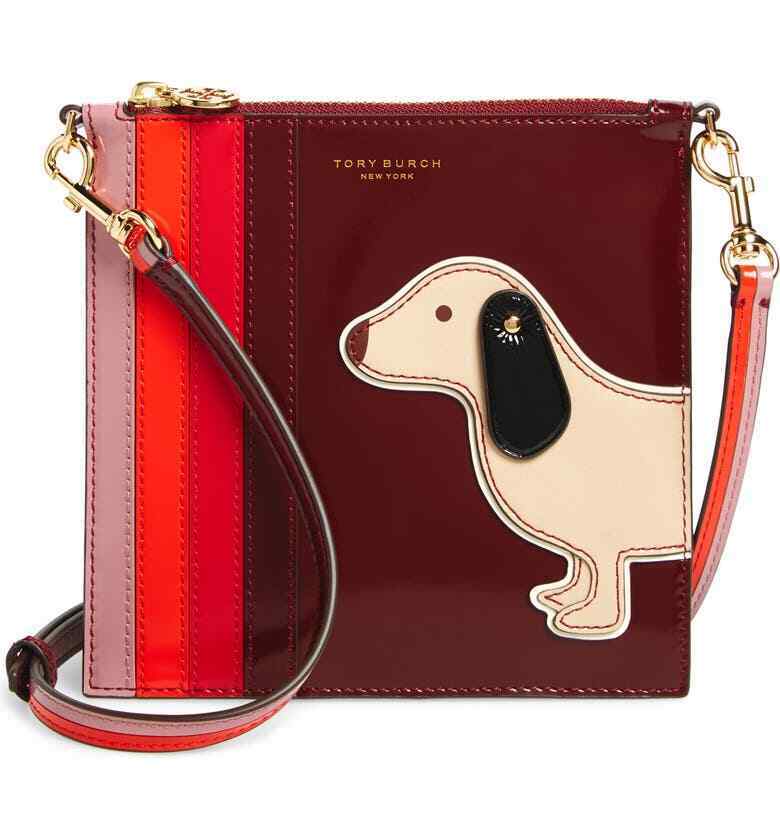 Dachshund Crossbody Purse – $298
This handbag is the priciest gift in my roundup, but I couldn't resist including it. The combination of red and pink patent leather is super cute! I think it would look adorable paired with both dressy and casual outfits.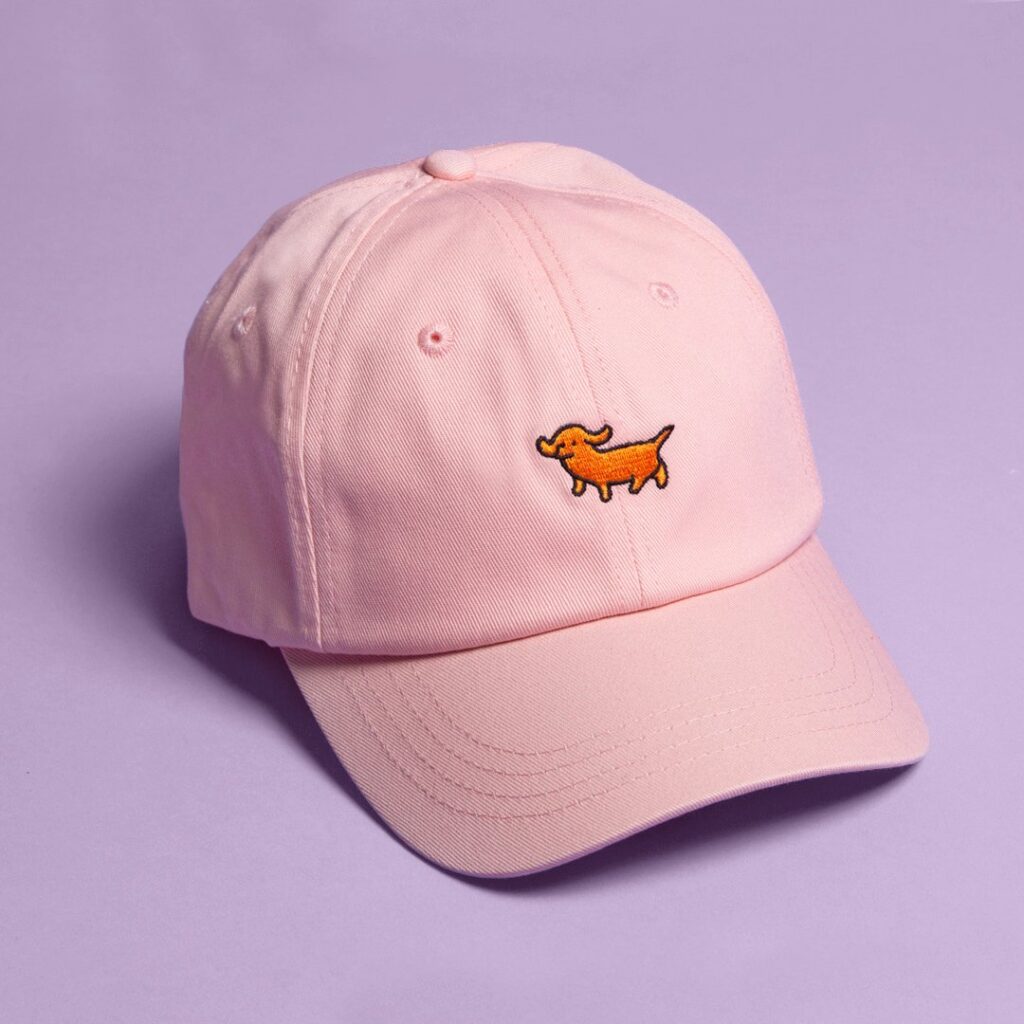 Dachshund Mom Hat – $28
I am absolutely in love with this cap and it's one of my favorite items on this list. It is beautifully made and comes in a few different colors, plus you can choose the coloring of the sweet little embroidered doxie as well!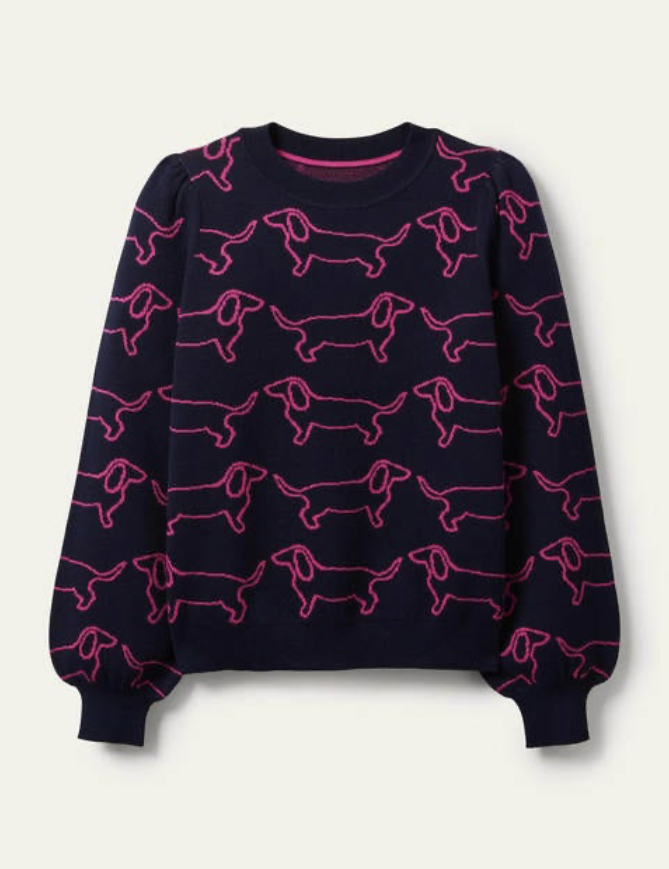 Navy Dachshund Sweater – $130
This lovely dachshund sweater is perfect addition to any fashionable sausage parent's wardrobe. I would wear it paired with some faded, light wash denim.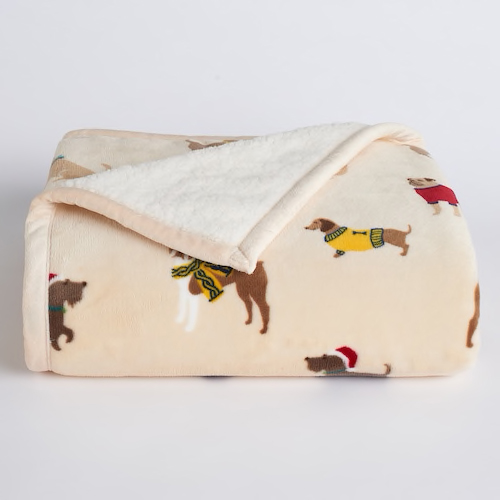 Dachshund Print Fleece Throw Blanket – $19.99
I can't handle the cuteness of this blanket! There are other pups in the design in addition to dachshunds but I couldn't resist including this in my guide. I love that all of the dogs are wearing hats, sweaters, and scarves. I can just imagine my weenies snuggling in this cozy blanket.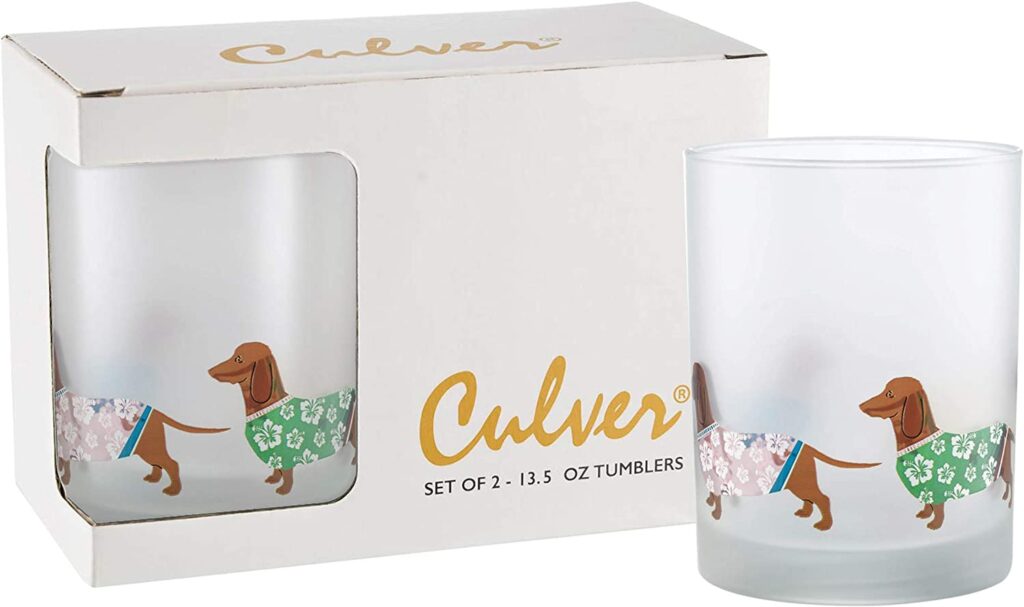 Dachshund Tumblers – $22
I loooove these glasses! When I saw these I was ready to throw out all of the cups in my cabinet and replace them with these. The whimsical design is just too cute.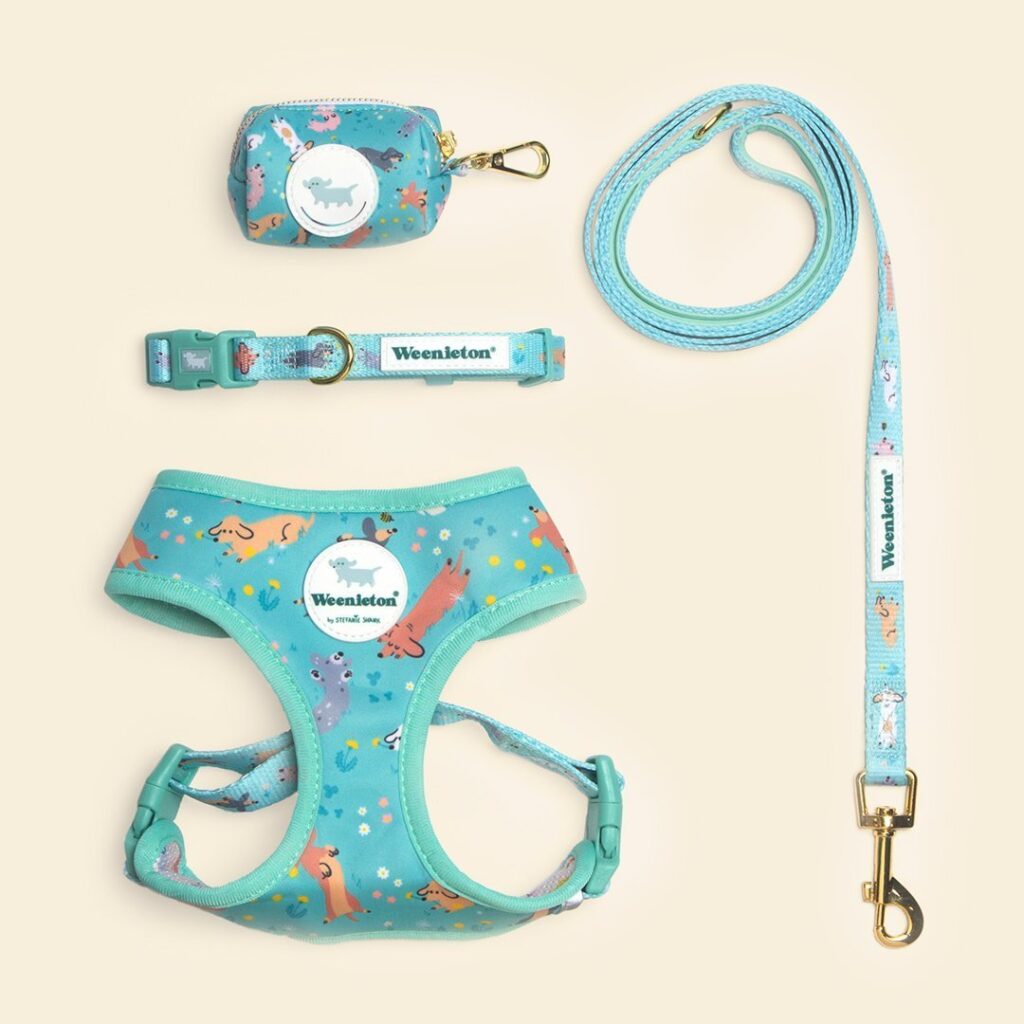 Reversible Harness Set – $64
Any ween rocking this matching harness set will surely be the envy of all the pups in the park! This set is available in a few different patterns but this one is my fave.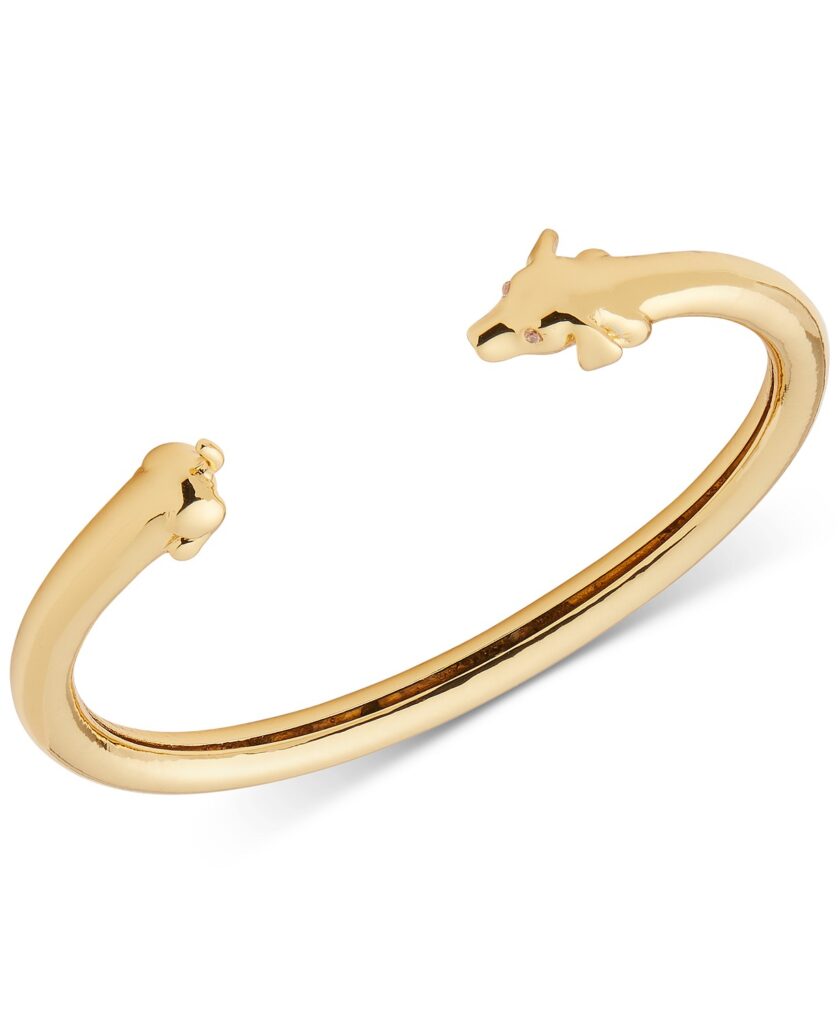 Dachshund Cuff Bracelet – $78
This bracelet is so classy and beautiful. This is one of the more subtle items on this list, and would be a great choice for a dachshund-lover who doesn't need their breed obsession to be quite as in-your-face as some of the rest of us.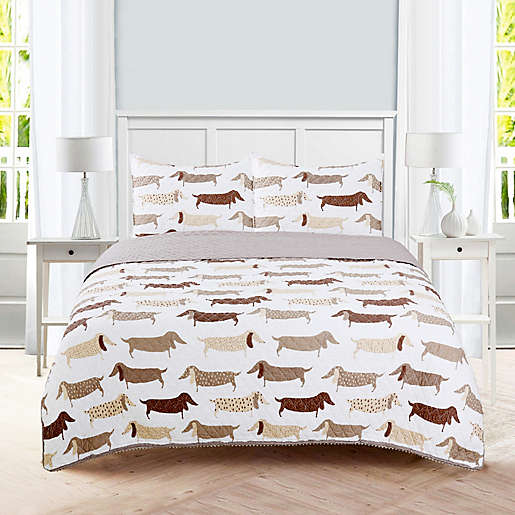 Dachshund 3-Piece Quilt Set– $36
I have this dachshund quilt set on the bed in my guest room and I absolutely adore it. I'm fairly picky when it comes to bedding and am very impressed with the quality of these pieces. The quilt is warm but not bulky, and I love that it's machine washable.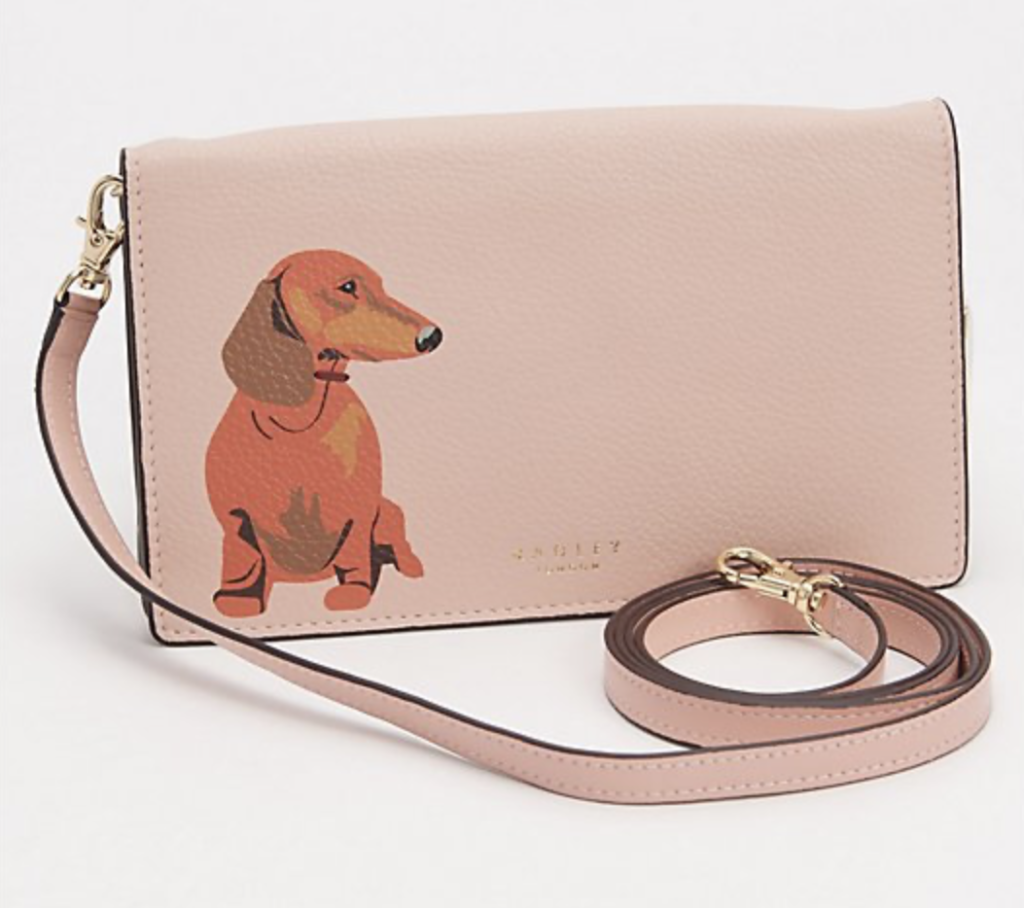 Dachshund Flap Bag – $94
This light pink leather doxie handbag is everything! When you carry this purse, no one will doubt your favorite breed even for a split second.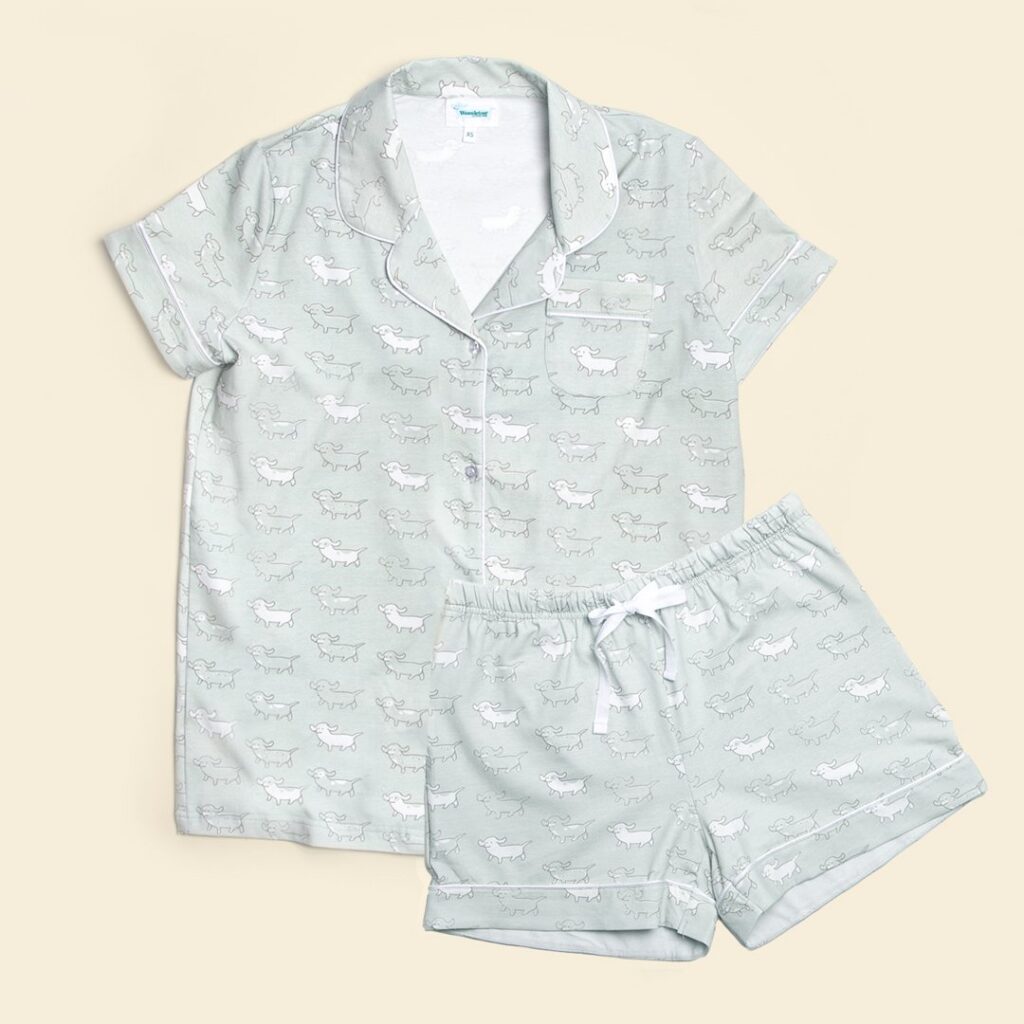 Dachshund Pajamas – $65
Pajamas are always a sweet holiday gift, and these doxie-print PJs certainly fit the bill. I have them myself and am absolutely obsessed! The quality is wonderful and they are so comfortable. They run slightly big, so either order your usual size for a loose, comfy fit or size down for a more fitted look.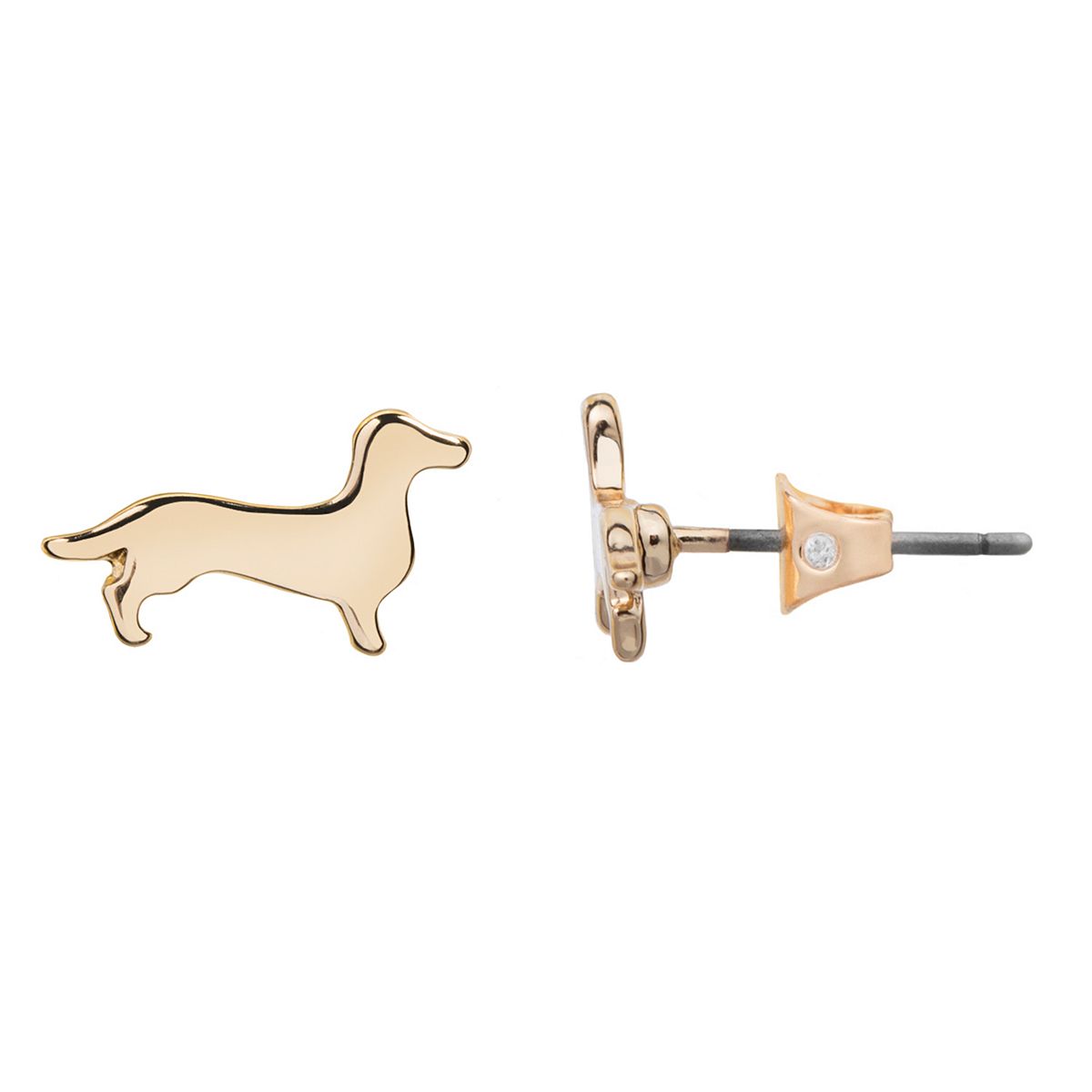 Dachshund Earrings – $10
These gold-toned doxie stud earrings are so precious and dainty! They would add the perfect little doxie accent to any outfit. These cuties are a must for the discerning doxie diva in your life.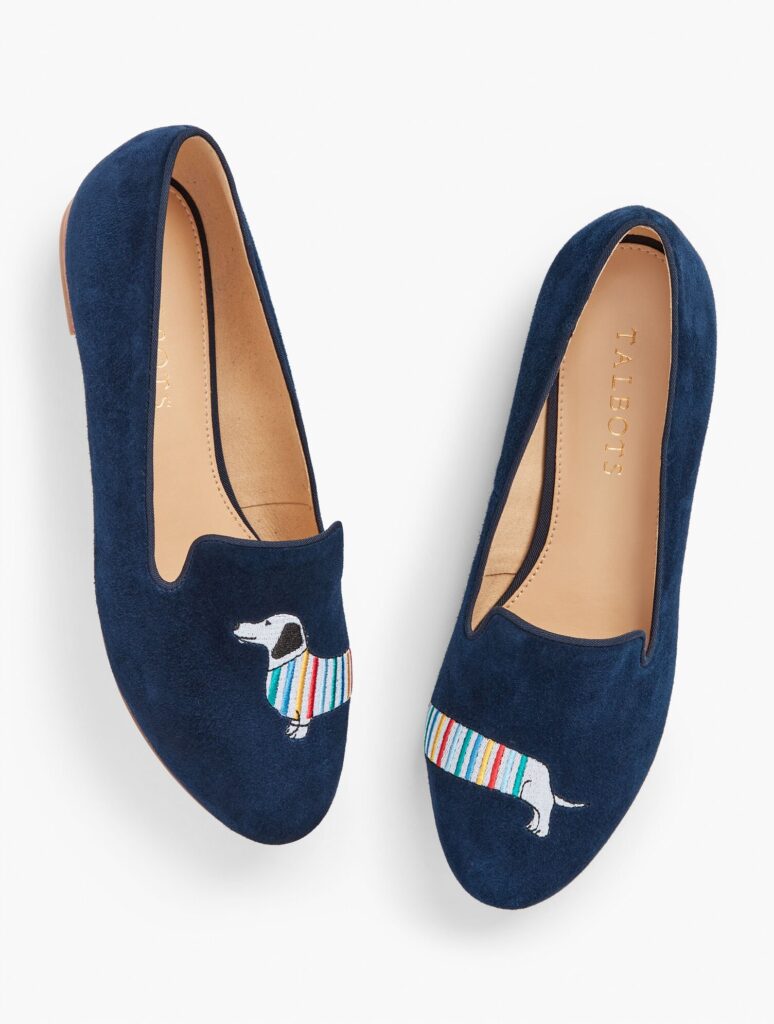 Dachshund Suede Loafers – $100
These classy loafers are a great choice for a polished and professional doxie parent. They would look amazing peeking out from underneath the hemline of some wide leg trousers or paired with some cropped skinny pants.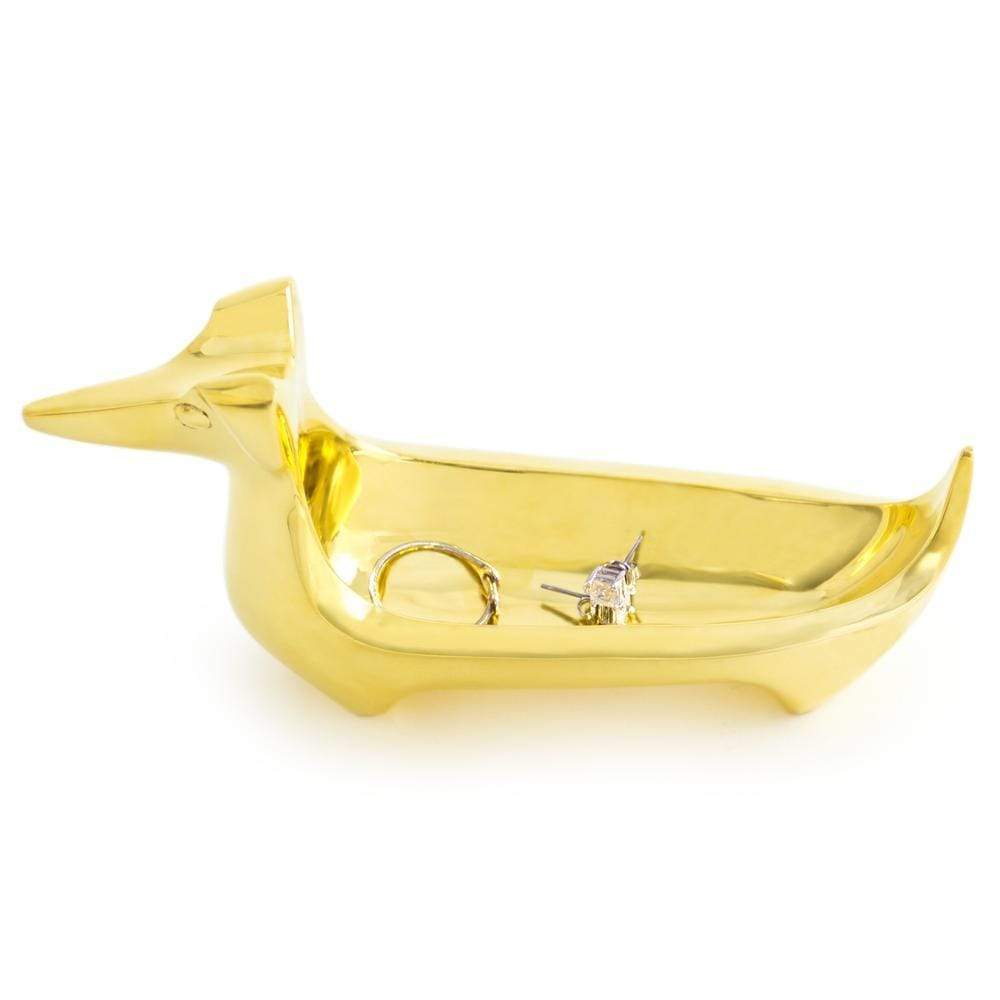 Jonathan Adler Dachshund Ring Bowl – $74
When you take off your doxie earrings and bracelet at night, you can pop them right in this adorable dish for safekeeping! Perfect for elegant folks who enjoys the finer weens in life.