This post is for all my fellow wiener dog lovers out there! It has never been a better time to be doxie-obsessed because there are SO many amazing ween-inspired goodies available right now. This gift guide has items ranging in price from $5-$360, so there is something for dachshund nuts of all budgets. Whether you are a doxie fan or are shopping for one this holiday season, read on for all my favorite weenie items!
The Best Gift Ideas for Dachshund Lovers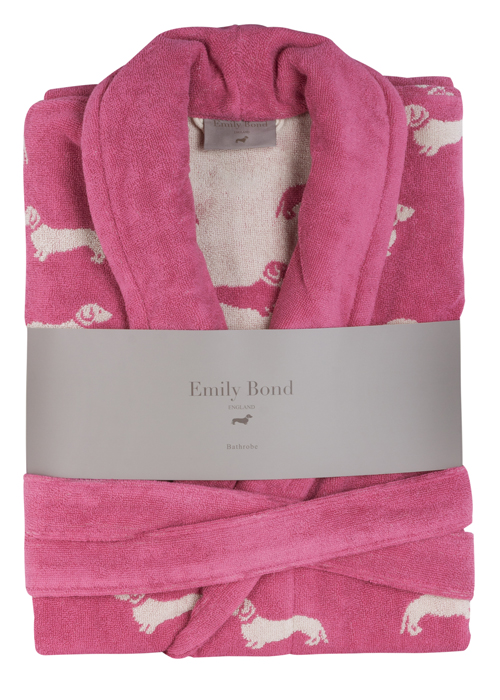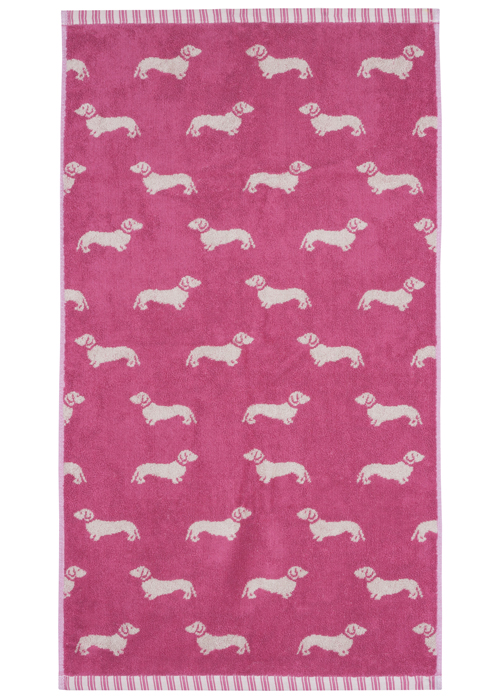 Emily Bond Dachshund Bathrobe & Bath Towels – ~$83 / ~$23
This bathrobe and towel set looks so cozy and adorable! The robe would be perfect for throwing on when you get out of the shower…After your dachshund finishes greeting you as if you were separated for 3 years, that is.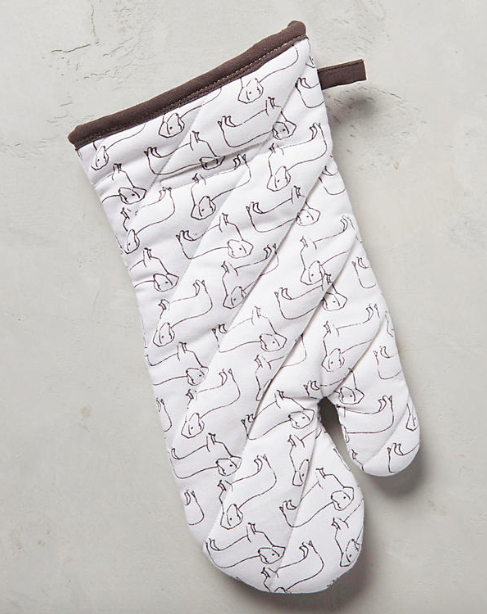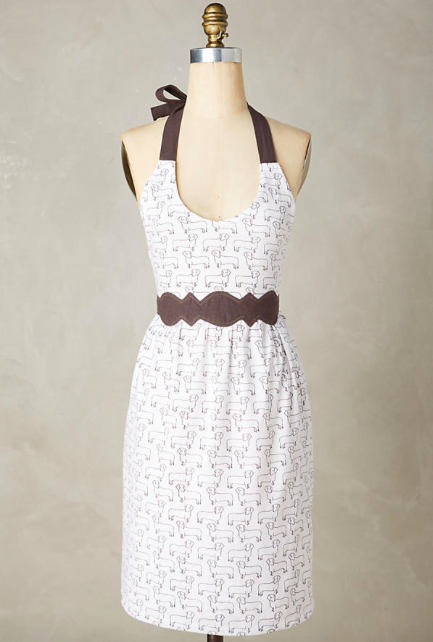 Anthropologie Dachshund Oven Mit & Apron – $14 / $28
This matching set from Anthropologie is the perfect pairing for gals who love both cooking and weens. Anyone who has dachshunds knows that cooking with dachshunds clinging to your ankles is no easy task, but at least we can look cute while trying!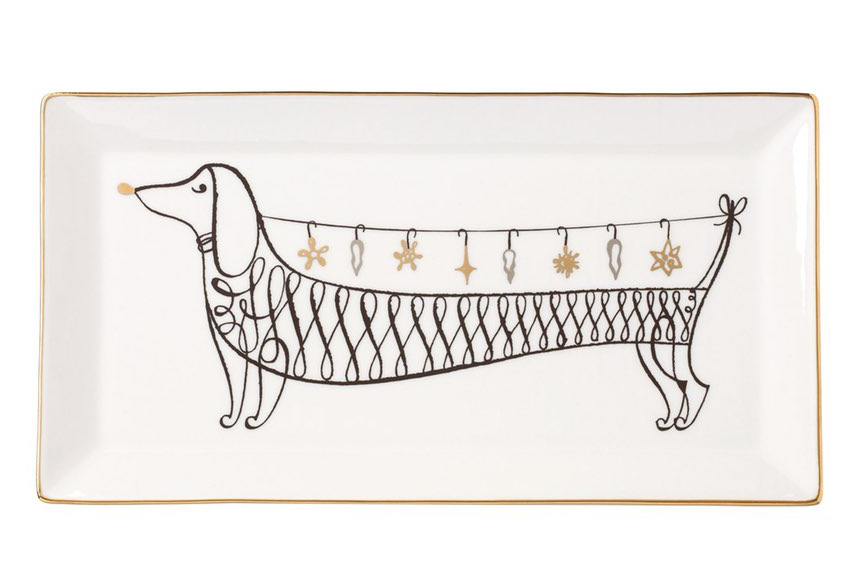 Kate Spade Dachshund Porcelain Tray – $40
This tray is too cute! It's 11″x6″, which would be a good size to use as a decoration or to serve snacks. Dachshund-shaped cookies, perhaps?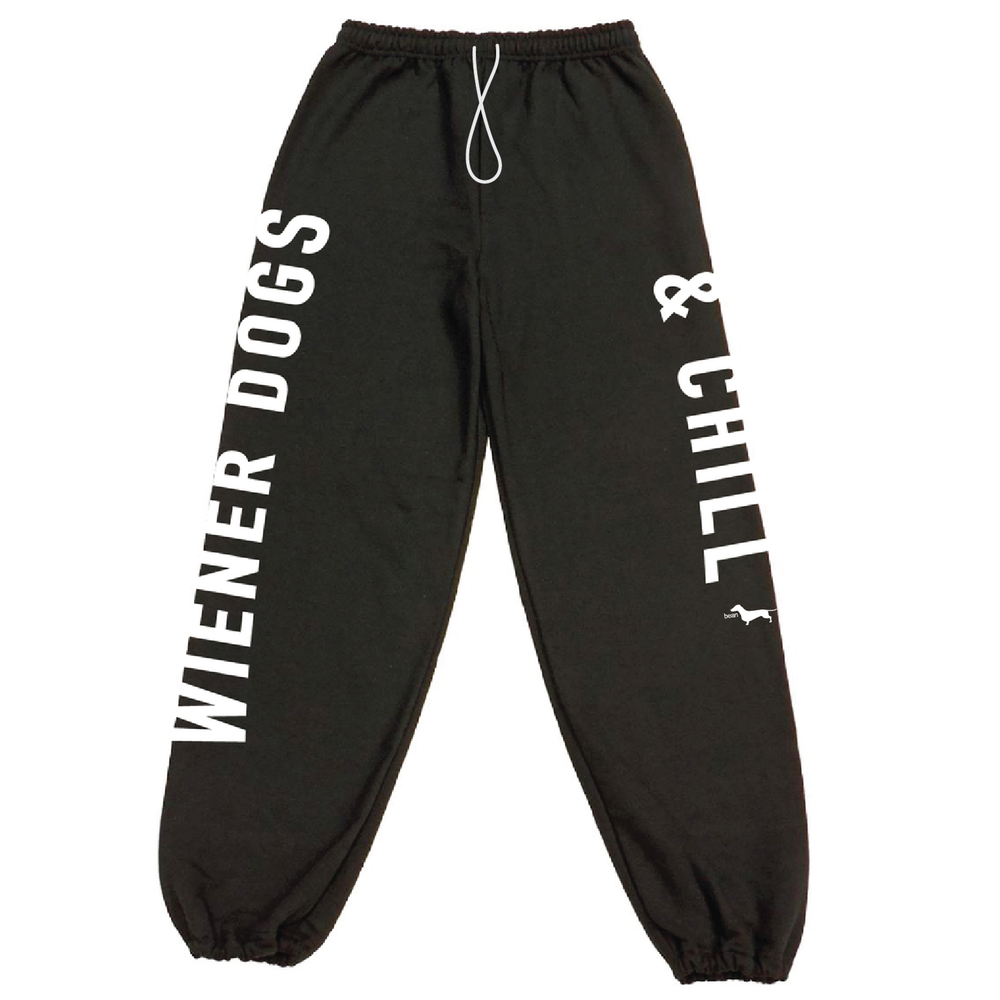 Beangoods Wiener Dogs & Chill Sweatpants – $45
If you love dachshunds and don't own these sweats yet, you are seriously missing out. They are so soft and warm, plus they feature what is basically my mantra every weekend. I love these so much I have them in two colors!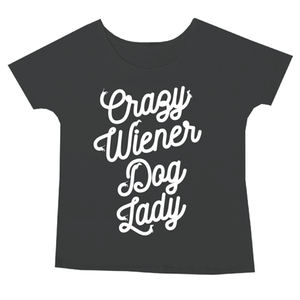 Beangoods Crazy Wiener Dog Lady Tee – $38
I don't usually like labels, but I do label myself as a crazy wiener dog lady. I love how the cursive font of this design is made of long looping weens!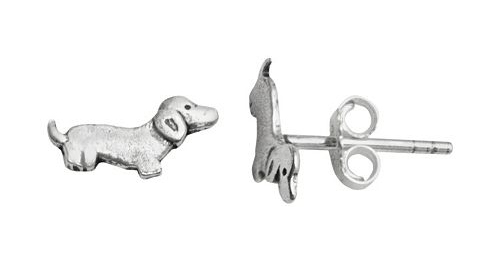 Sterling Silver Dachshund Earrings – $10
How precious are these tiny doxie earrings? These cuties are a must for the discerning doxie diva in your life.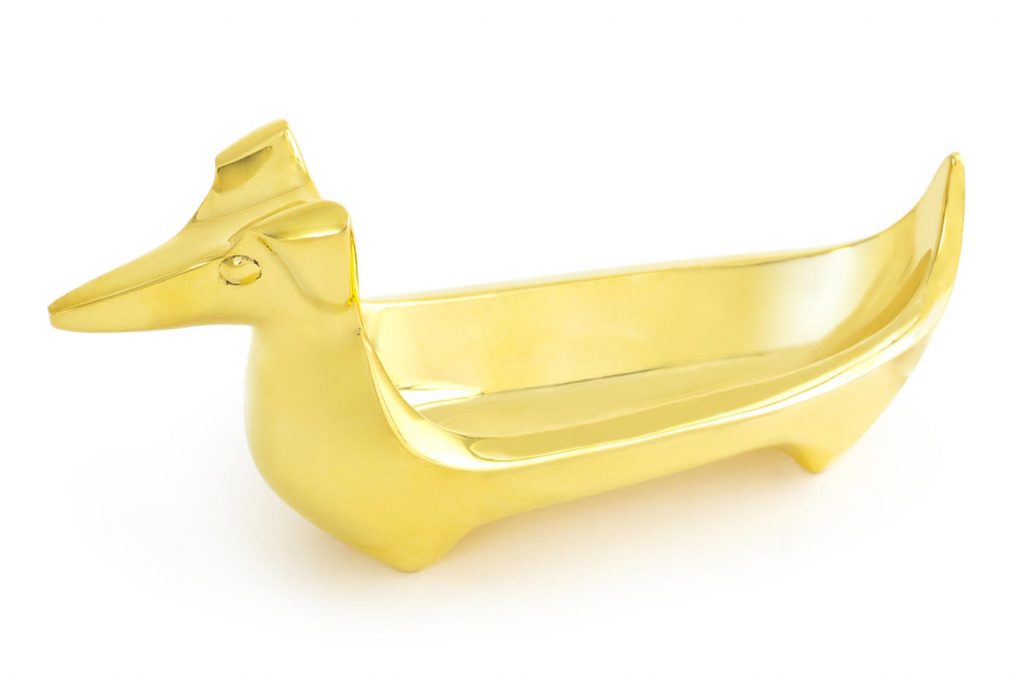 Jonathan Adler Brass Dachshund Ring Dish – $118
When you take off your doxie earrings at night, you can pop them right in this adorable dish for safekeeping! Perfect for the elegant lady who enjoys the finer weens in life.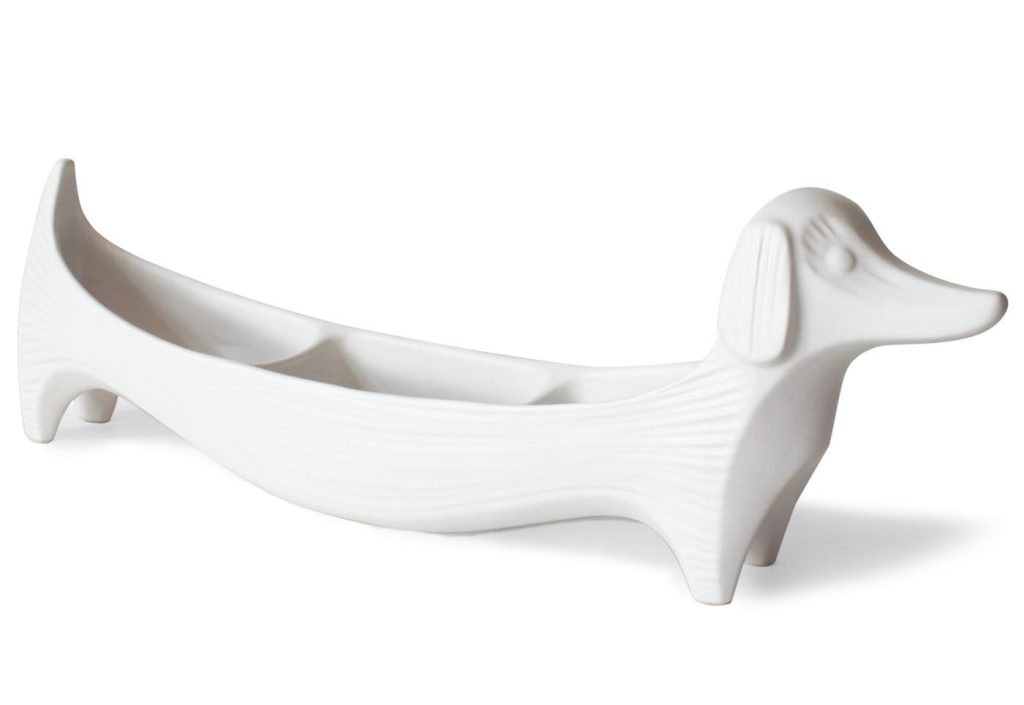 Jonathan Adler Ceramic Dachshund Bowl – $168
This gorgeous bowl has been on my personal wishlist for a while. Like the Kate Spade tray, it would work for serving food (I'm thinking nuts or dips) or as an accent piece. I would probably use it to hold makeup, candles, or jewelry!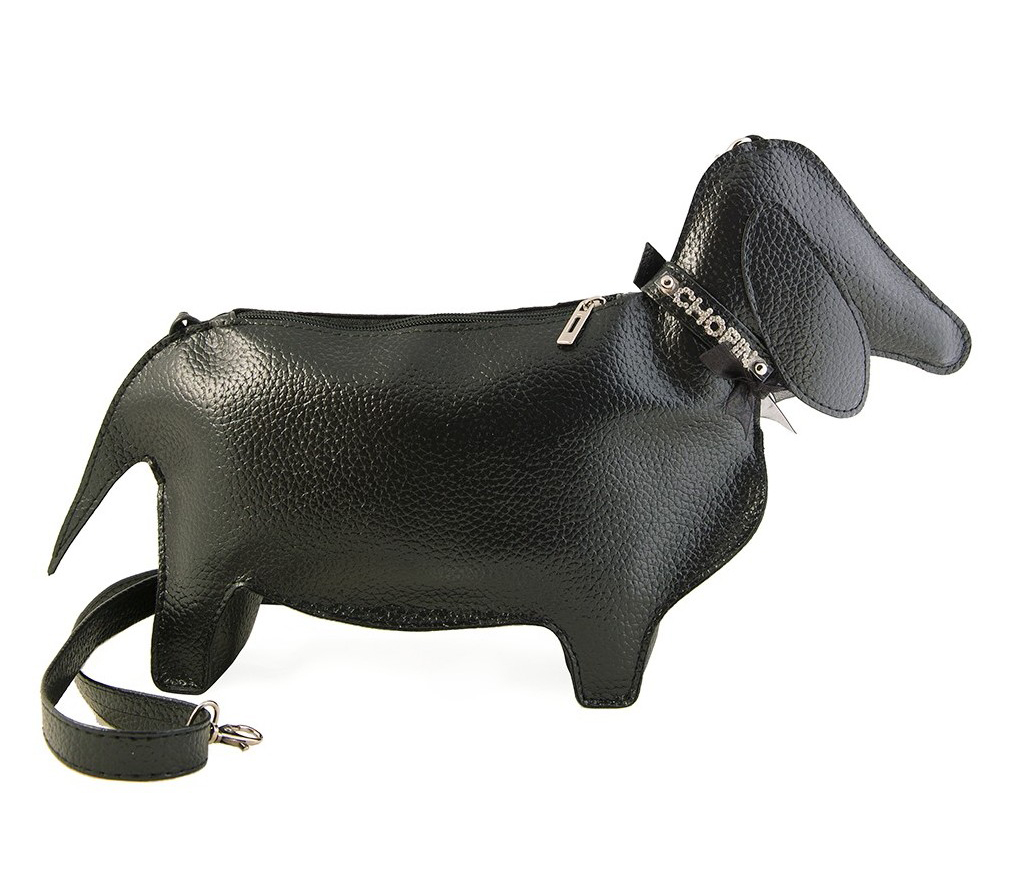 Chopin Roma Dachshund Handbag – ~$21
I found these dachshund purses when I was in Rome last fall and obviously bought them in 3 colors. They are probably the items in my wardrobe that I receive the most compliments on! Since they are based in Italy, the shipping is a bit steep to the US and the prices are in Euros. But trust me–It is well worth the slight hassle!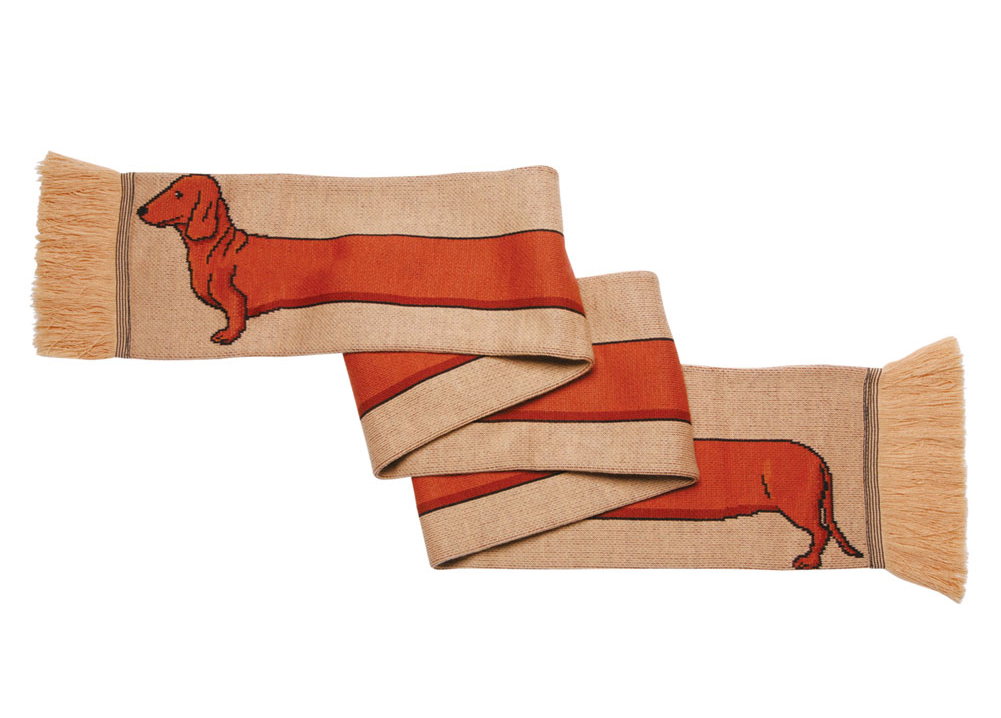 Dachshund Knitted Scarf – $15
This scarf is so cute and seriously toasty too. When temperatures drop and you're bundled up from head to toe, how do you continue to boast your doxie love with your outfit!? This scarf is the answer! Throw it on and no one will doubt your favorite breed even for a split second.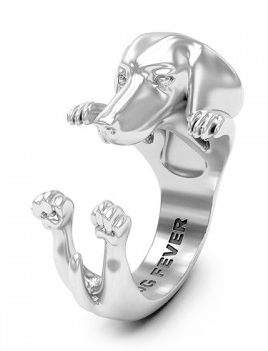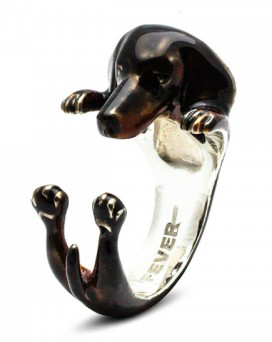 Dachshund Hug Ring in Sterling Silver & Enameled Silver – $220 / $360
I first saw this ring design when I was window shopping on the Ponte Vecchio in Florence. I absolutely fell in love with the concept. The one that was for sale there was solid 18k gold with diamond eyes and cost $2,000, so I sadly left empty-handed. I was so excited to recently find these more reasonable yet still luxurious options! I personally love the enameled version because it looks just like my Wendell!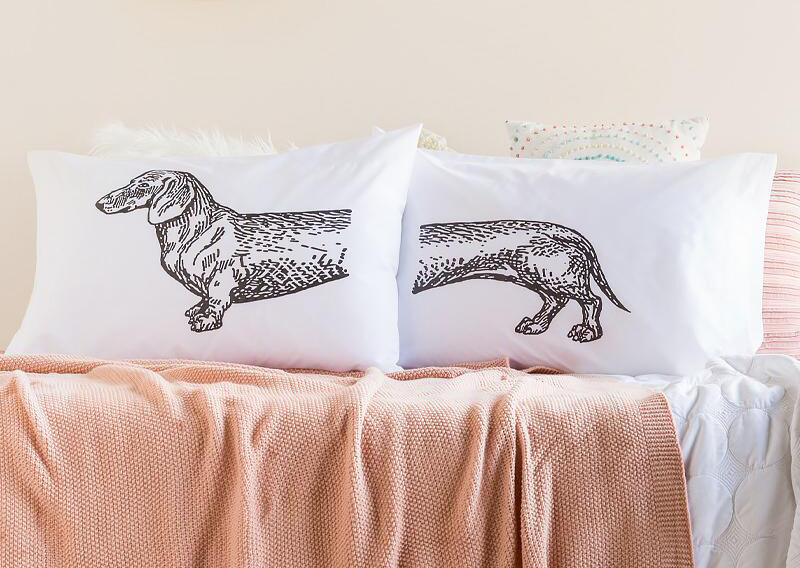 Francesca's Dachshund Set of 2 Pillowcases – $28
The design on these is so fun. I just love the wood block print illustration style! I think these would give the perfect doxie touch to bedroom decor while still looking chic and classy.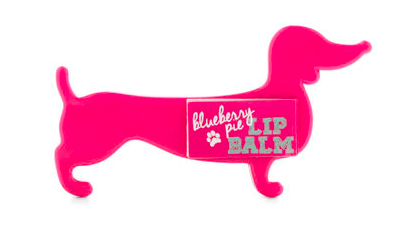 Dachshund Lip Balm – $5
This lip balm is so adorable and smells like blueberries! Everyone needs a lip balm (or 12) for their handbag, so why not have one shaped like your favorite pup? This is a perfect stocking stuffer idea.
What are you buying for the doxie-lovers on your list this year?