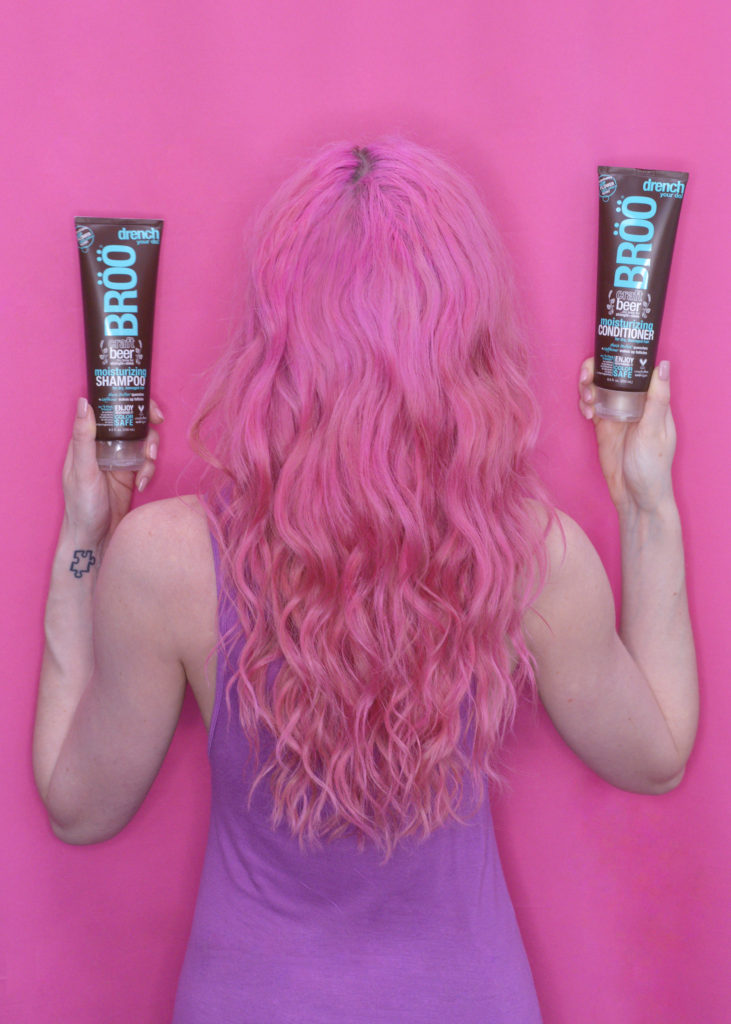 It's really difficult to find high quality, cruelty-free, and vegan haircare. And if you're on a tight budget? It becomes basically impossible! When BRÖÖ sent me their haircare line to try, I was amazed to learn that their products cruelty-free, vegan, all-natural, and free of parabens, phthalates, dyes, synthetic fragrances, PEGs, polyquaterniums, phenoxyethanol and propylene glycol. In layman's terms, they are free of nasty chemicals that could irritate sensitive skin. To top it all off, the products are all under $8 and are available at Walmart! I know it sounds strange, but the number one ingredient in BRÖÖ is premium craft beer. But it's not as crazy as it may seem! The barley, hops, and yeast in beer contain B vitamins, minerals and proteins to make hair strong, shiny and healthy. And no, it doesn't smell a bit like beer! BRÖÖ has three different hair regimens that my husband and I tested out: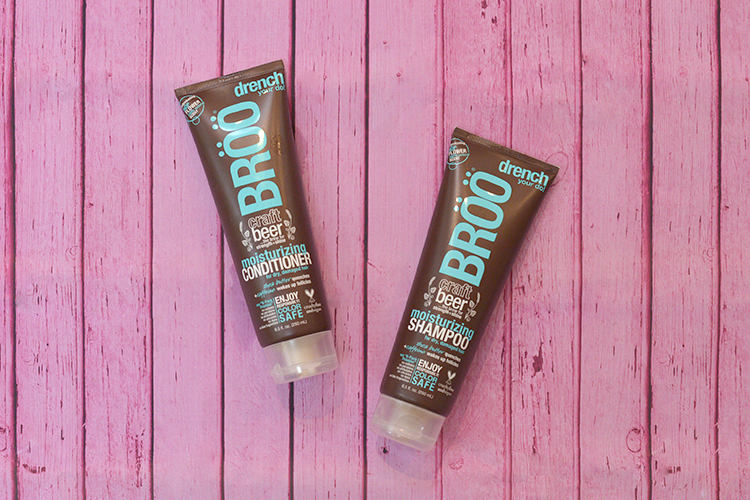 Moisturizing
The BRÖÖ Moisturizing Shampoo and Conditioner contain shea butter to moisturize your strands and caffeine to stimulate the scalp and hair follicles. This particular line is excellent for anyone with slightly damaged/dry locks who is looking for lightweight moisture that won't weigh hair down. If you find other moisturizing products to be too heavy or greasy for your hair, these would be a great alternative for you. BRÖÖ states that the scent is from their Höp Flower, but they don't smell at all floral to me. They smell minty, lemony, and a little bitter.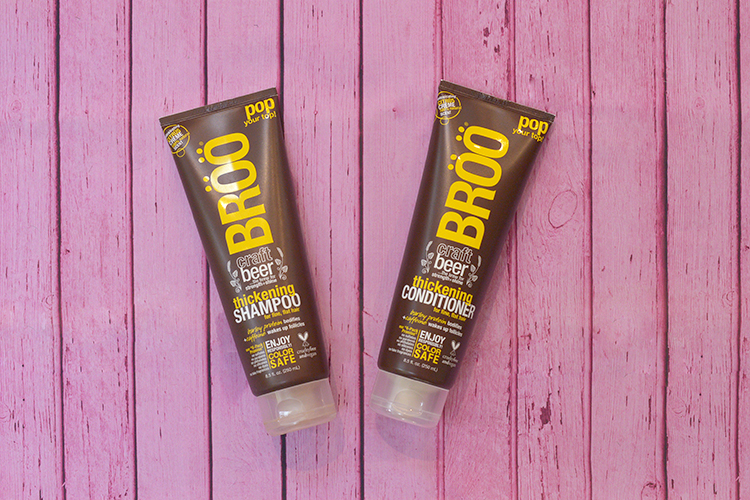 Thickening
BRÖÖ's Thickening Shampoo and Conditioner are my husband's new favorite! He loves that it makes his hair feel clean yet doesn't strip its natural oils (yes, those are actually his words). The line contains barley protein to volumize. The Thickening Shampoo and Conditioner have by far my favorite scent of all of BRÖÖ's products. They smell like delicious citrus cream!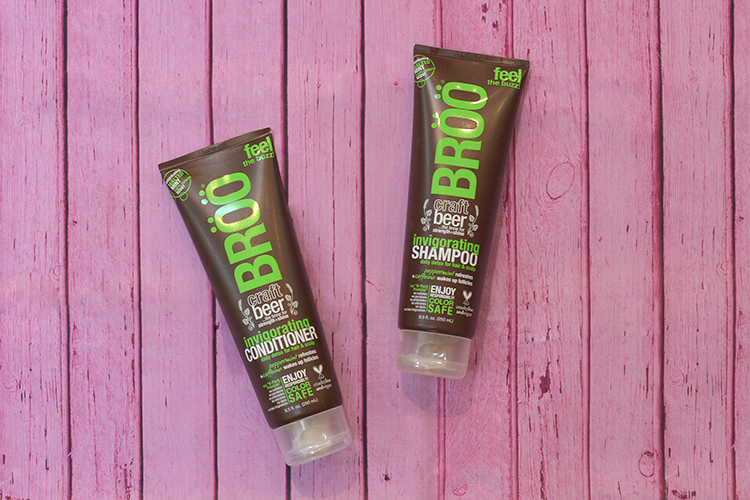 Invigorating
The BRÖÖ Invigorating Shampoo and Conditioner are super minty and refreshing. Not only does it smell like peppermint, but it feels like it too! This pair of products leave your scalp feeling cool and refreshed, which would feel great after a hot day or a sweaty workout. As with the Thickening line, these will not strip your strands. Are you intrigued by the idea of beer for your hair? Do you think you'll be giving these affordable products a try?