The leaves are changing, and so are the trends. I'm not typically a big fan of cold-weather wear, but there are several styles popping up this season that I'm actually pretty excited about. Read on to find out which ones I will be incorporating into my wardrobe and which I'll be leaving in the dust!
---
I absolutely LOVE this trend! I think bell sleeves are so flirty and feminine. A lot of trends are difficult to pull off or require a particular body type, but I think anyone can wear bell sleeves. Even if you don't usually feel comfortable exploring seasonal trends, give this effortless style a try!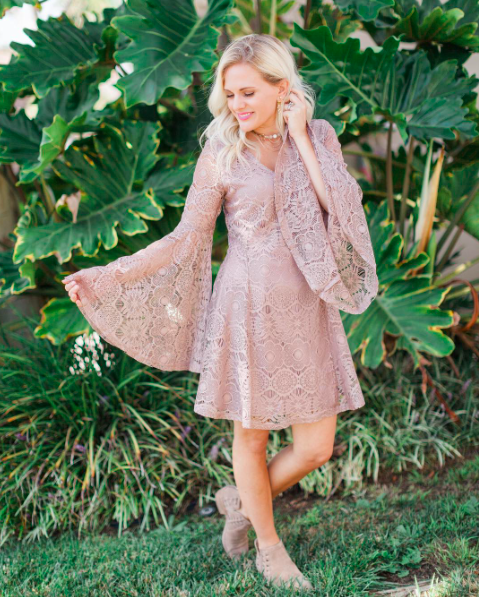 (photo: Dress Me Blonde)
2. Velvet
Major LOVE for this trend! You'll be seeing velvet shoes, jackets, dresses, and tops this season.  Velvet is such an incredibly luxe fabric, yet is surprisingly versatile.  Depending on the piece and how you style it, you can rock this fabric as part of a feminine, romantic look just as easily as an edgy, grunge outfit. Looking for an easy way to dip your toes into this trend? Try a cute pair of booties or flats.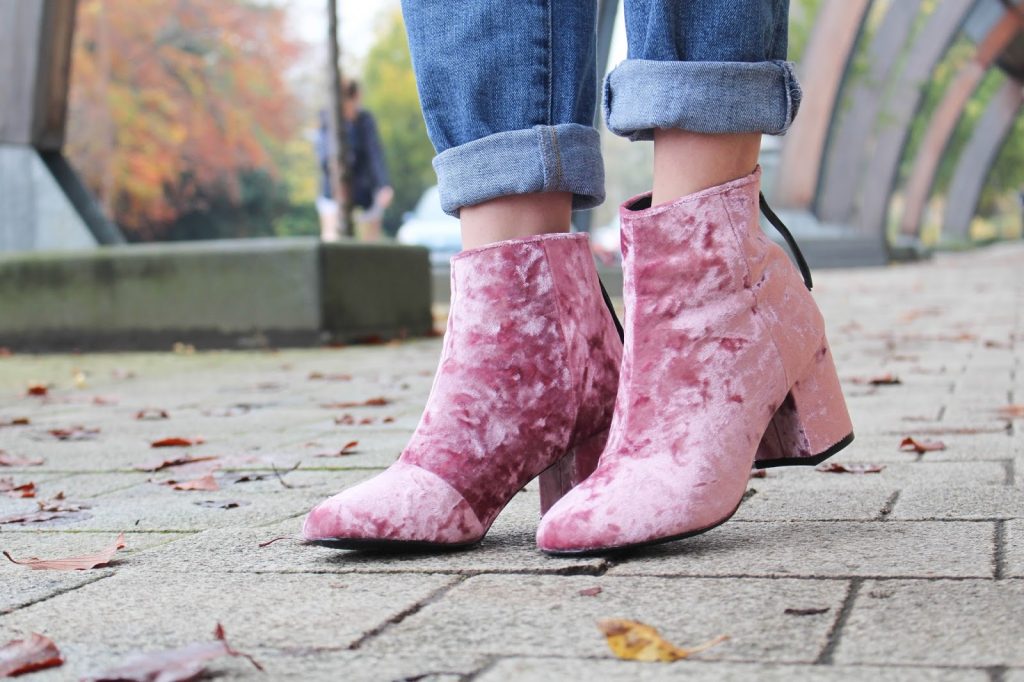 (photo: Salt and Chic)
3. Long Vests
Yuck! I say LEAVE IT for this trend. I do not find this strange silhouette flattering at all. They are not functional, either.  It's like you took a trench coat and cut off the sleeves so you don't keep warm. To each their own of course, but I will not be incorporating this style into my cool-weather wardrobe.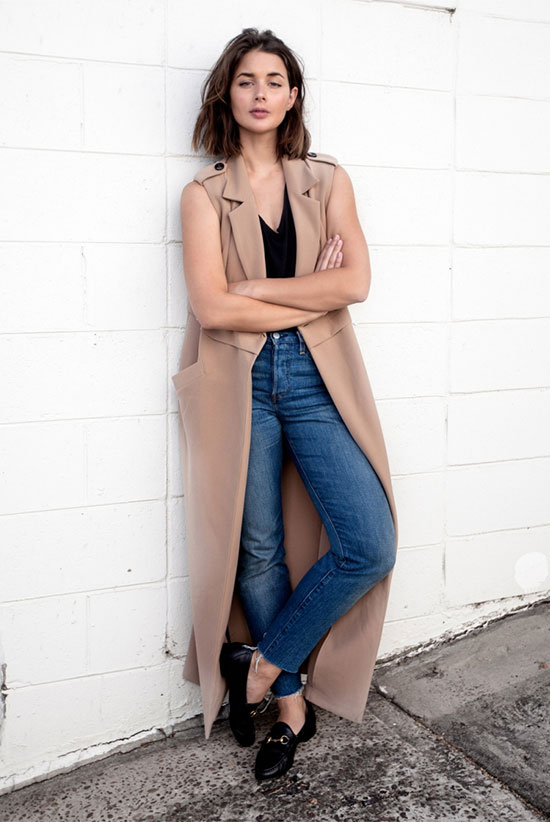 (photo: Lunss)
4. Bomber Jackets
I have mixed feelings about this trend.  Sometimes I think they look great, and other times I think they look really awkward and try-hard. Some of the colorful satin and embroidered ones are cute. I think you need to have a certain edge in order to pull one off well. The jury is still out for me!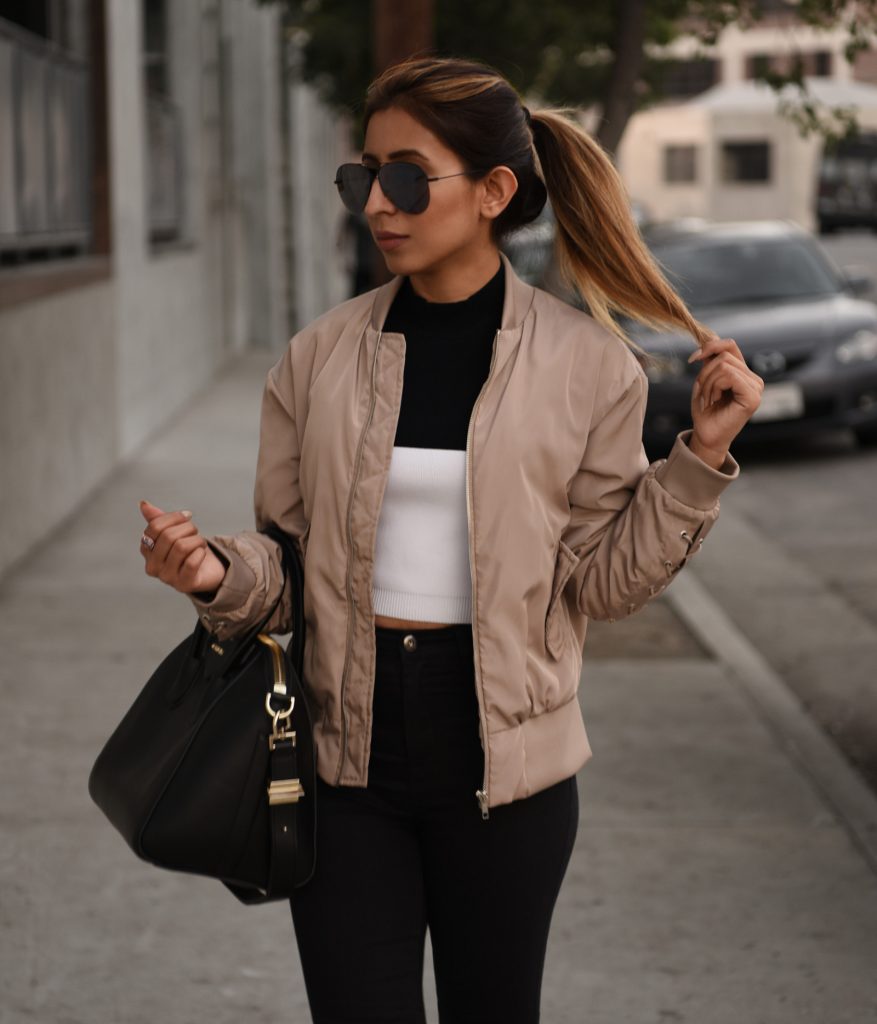 (photo: Fancy Correctitude)
5. Tees Under Spaghetti Straps
YES! LOVE IT! I am seeing so many girls rocking white tees under black spaghetti strap tanks or dresses. It's so 90s in the best way possible! Plus it's a fun way to combine a couple of basics from your wardrobe in a new way.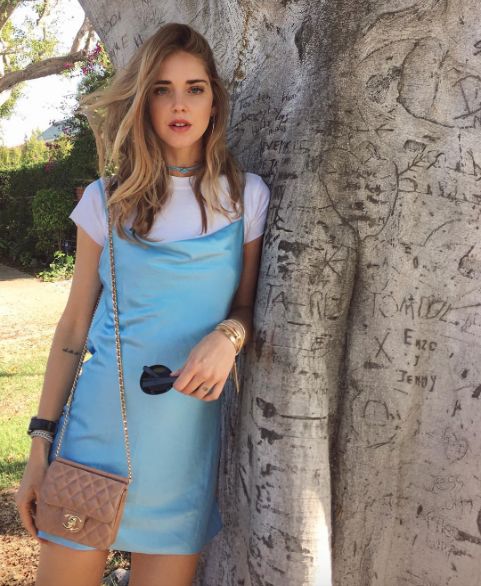 (photo: The Blonde Salad)
6. Ultra-Wide Leg Pants
The palazzo pant of spring and summer has followed us into fall by transitioning into super wide leg trousers. I'm definitely saying LEAVE IT for this trend. They certainly make a statement, but they swallow your figure and add the appearance of extra weight. No thank you!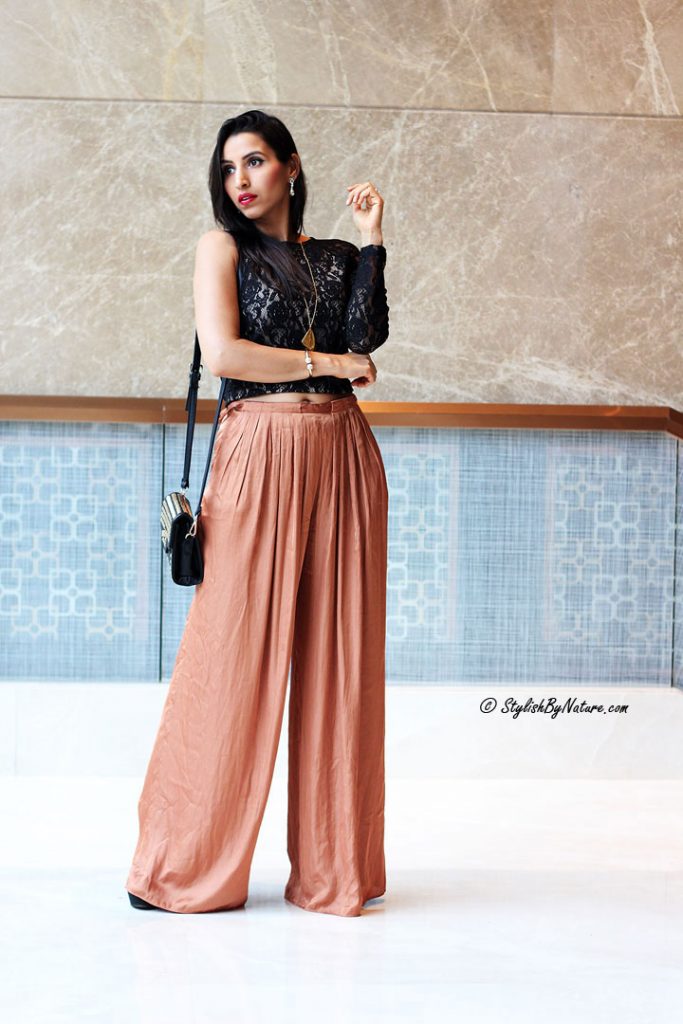 (photo: instyledress)
7. Leather Mini Skirts
Okay so this trend isn't exactly brand new this season, but it's still going strong and you are going to be seeing it EVERYWHERE this fall and winter.  Obviously I LOVE IT because I'm wearing one in the following shoot! Whether it is A-line or a pencil skirt, the shorter the hemline the better.
---
What trends are you excited about this season?
xoxox
Emily
Shoes from Irregular Choice, skirt from American Apparel, top from CVS