It's the most WONDERFUL time of the year! And by that, I mean the season of holiday gift sets! November and December are the absolute best months of the year to shop for cosmetics because brands will offer discounts and value sets that they don't offer any other time of the year. If you are a beauty hoarder like I am, it's so hard to resist loading up on all these amazing beauty deals for yourself and as gifts. In this post, I have compiled all of my favorite cruelty free gift sets, including makeup, skincare, haircare, and tools. I've also thrown in some items that aren't sets but are standalone products that I think would make fabulous gifts. With items ranging from $18-$170, there is something for every cruelty free beauty lover on this list!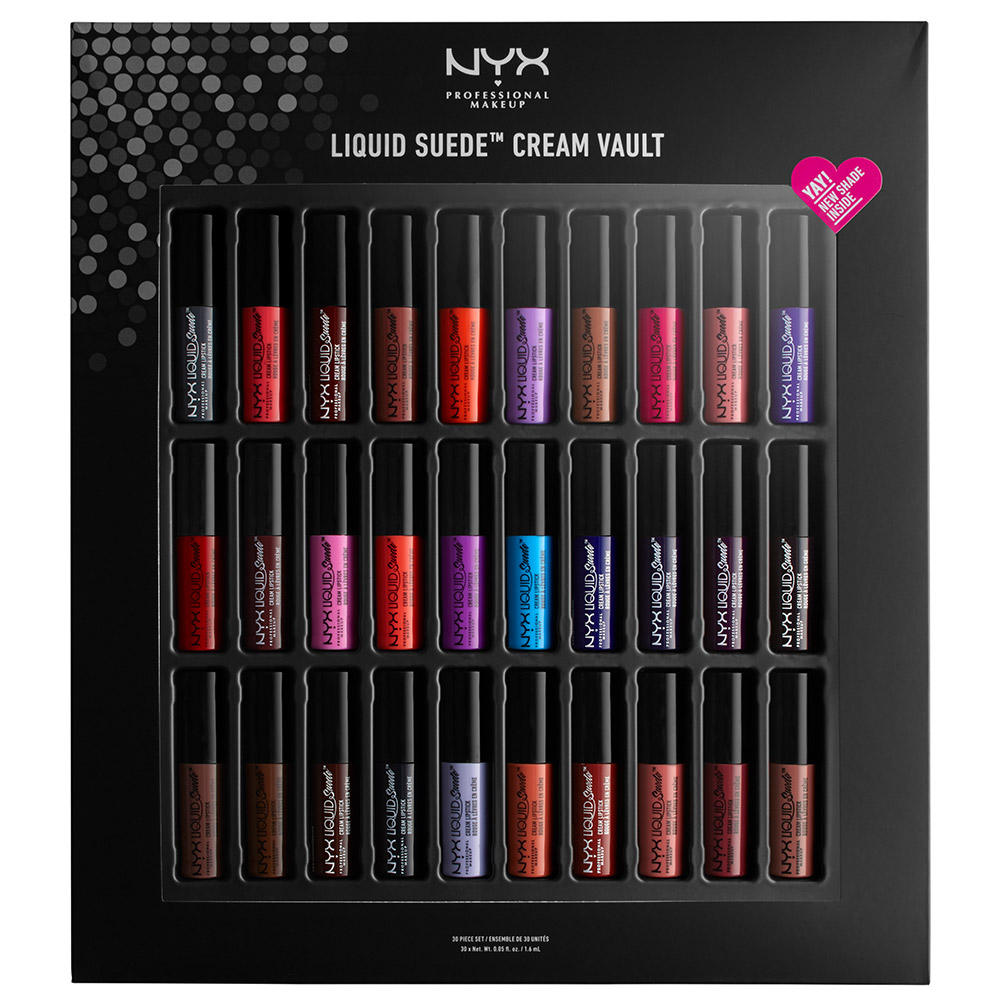 NYX Liquid Suede Vault – $65 ($105 value)
This is one of my favorite items in this guide. The NYX Liquid Suede is one of my all time fave liquid lippie formulas, so the fact that you can buy the all the shades in one collection is pretty awesome! This vault would look SUPER impressive and expensive as a gift, yet is only $65. They also have vaults of the Soft Matte Lip Creams and Lip Lingeries too!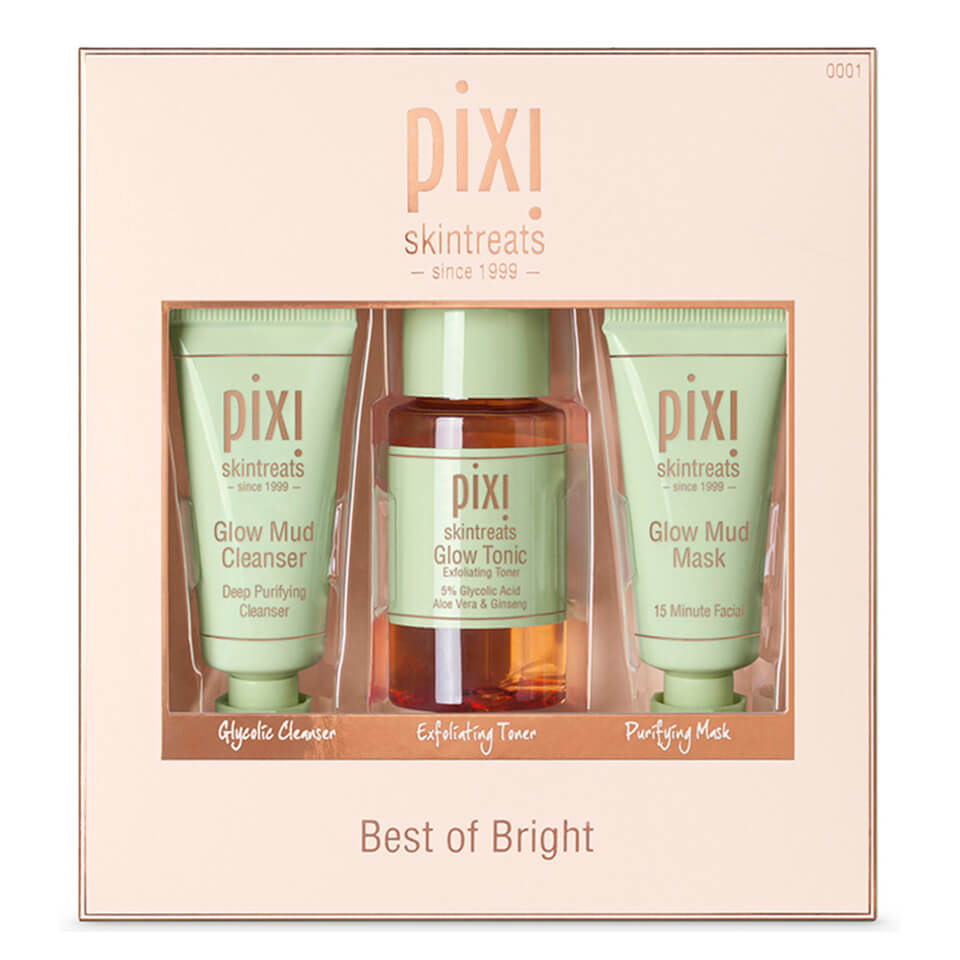 Pixi Skintreats Best of Bright Discovery Kit – $22
This set is another one of my very favorite gifts in this guide. All 3 of the products included in the kit are skincare holy grails for me…As in, I have to be stocked up at all times because it would be catastrophic if I ever ran out of any of them! The Glow Mud Cleanser is the best cleanser I've ever used for cleaning out my pores. The Glow Mud Mask is wonderful deep-cleaning mask that refines and empties pores but does not over-dry. The Glow Tonic is by far the best toner I've ever tried. This kit is a must for any cruelty free skincare loving babes!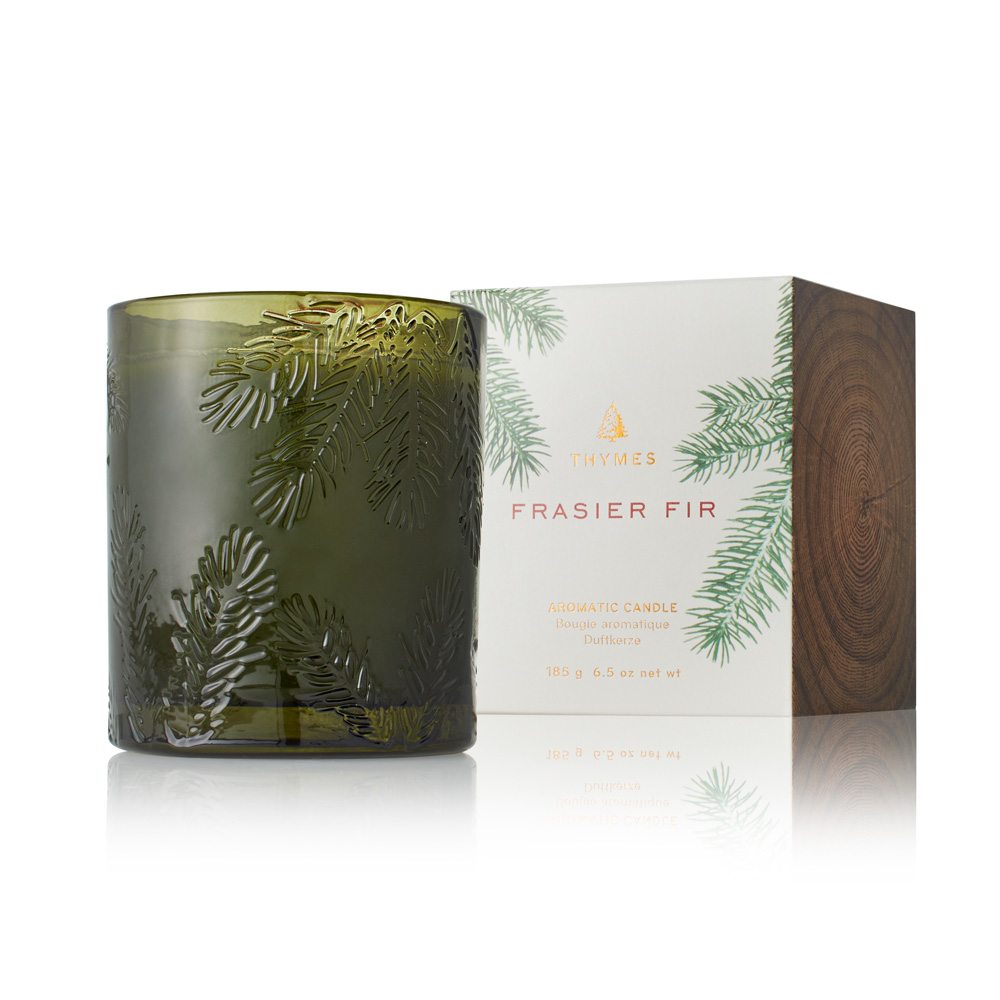 Thymes Frasier Fir Candle – $29
I know this isn't exactly beauty, but I couldn't bare to leave it off the list! The Thymes Frasier Fir candle is my absolute FAVORITE candle. To be honest, I don't really buy candles much except for these guys every holiday season. We have a fake tree but these candles smell EXACTLY like a Christmas tree so I don't feel like I'm missing out at all! So far I've purchased two but can already tell that I'm going to need to get at least two more…Hubby and I have been burning them nonstop.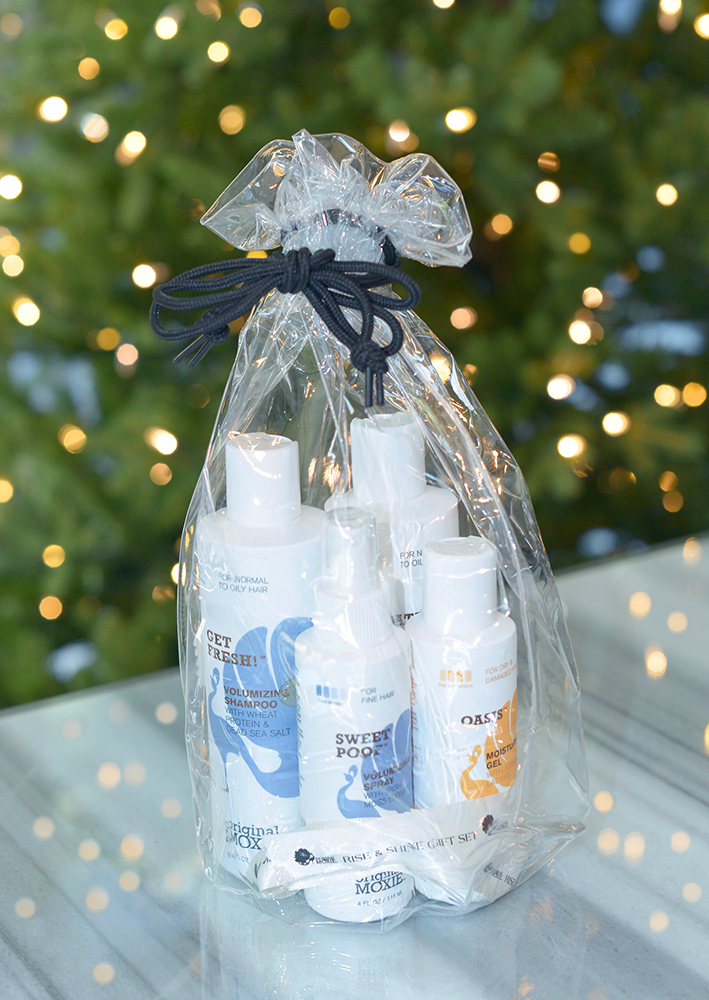 Original Moxie Rise & Shine Gift Set – $59
Original Moxie is my favorite product line for cruelty free curly hair products. They have several amazing holiday sets, but The Rise & Shine Gift Set is my favorite. This particular collection is all about voluminous, healthy hair! It contains Sweet Poof which is my holy grail curl-enhancing product for my fine wavy/curly hair. It defines my curls and adds volume without any crunchiness whatsoever. This set also includes the Oasis Moisture Gel which provides much more hold yet doesn't weigh your hair down or dry it out. In fact, it actually adds moisture back into your hair while keeping your curls on point! Lastly, the collection has the Featherweight Conditioner and Get Fresh Shampoo. This pair will keep your hair clean and moisturized without stripping it of its natural oils or weighing it down.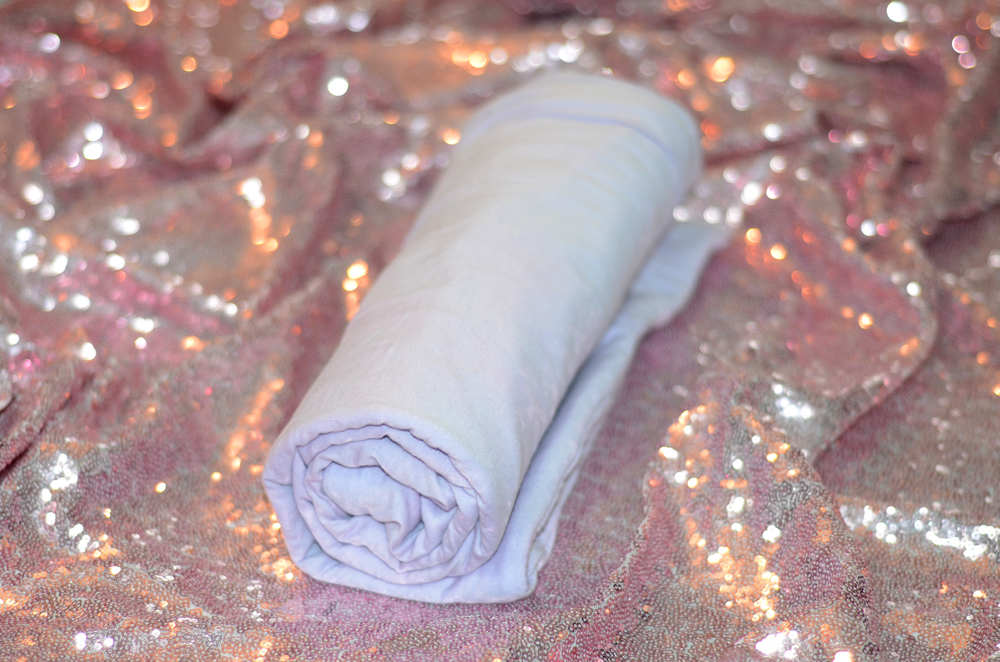 Hair Remedie Frizz Eliminating Towel – $23.50
Did you know that your hair is the most fragile when it is wet? One of the main strategies I've used to regrow my hair after it broke off (read more about it here) is to baby it while it is wet. I never realized how damaging a regular, terrycloth towel was until I switched to using the Hair Remedie Frizz Eliminating Towel about a year ago and saw what a huge difference it made to my hair. After I wash my hair, I wrap it up in this super soft towel for 10-15 minutes. When I take my hair out, my waves are already beginning to gain definition and my locks are completely frizz-free. I'm never going back to a regular towel!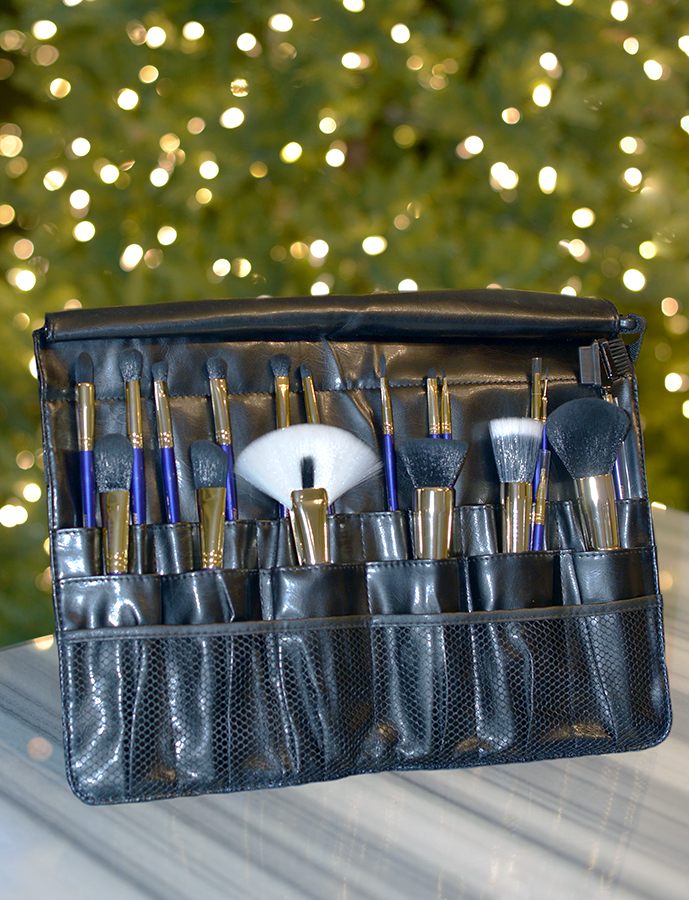 Furless Must Have Professional Makeup Brush Set – $169.50
High quality vegan brushes are really tough to find. There are plenty available on the market, but so many of them are disappointing. Furless is one of my very favorite brands for luxurious, cruelty free makeup brushes. They are super soft and beautifully made! If you are looking to start or expand your collection of vegan brushes, Furless has a bunch of amazing holiday value sets. I can't possibly choose a favorite, but the "Must Have Professional Makeup Brush Set" is definitely up there. These sets are selling out super quickly so go go go!!!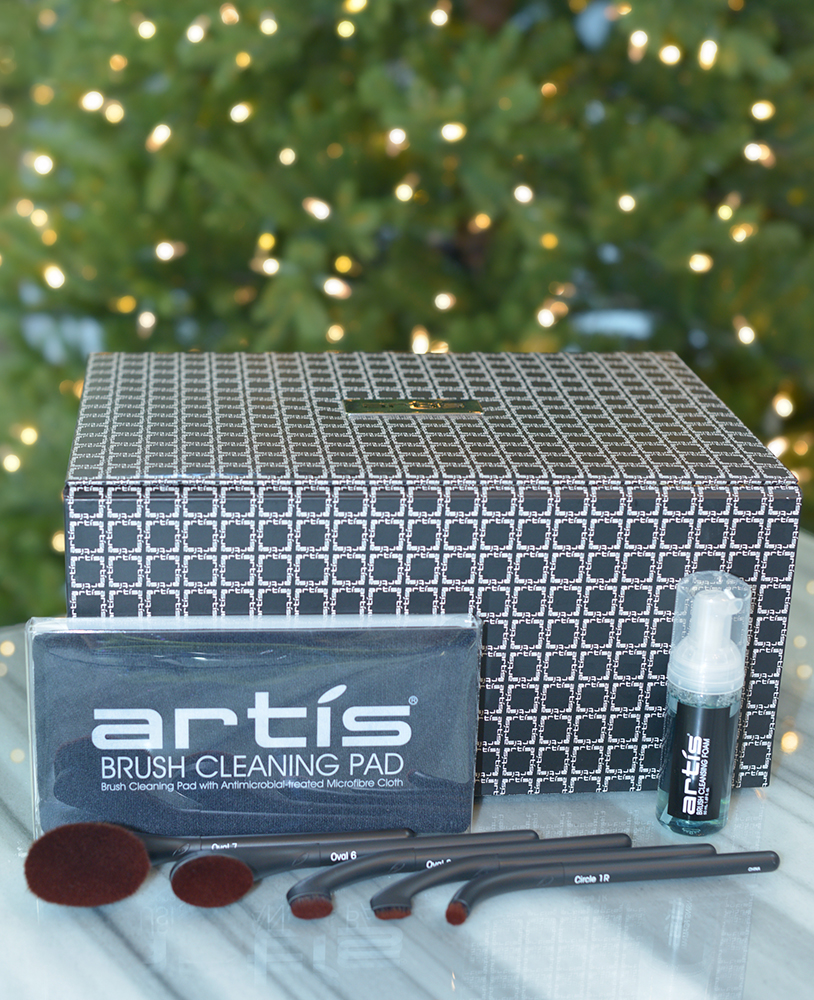 Artis Holiday Gift Bundle – The New Classics – $100 ($144.50 value)
I cannot do my makeup without using oval brushes. They are an absolute must for applying cream contour, which is my favorite way of contouring. Artis produces the most luxurious vegan oval brushes on the market. This year Artis is offering several special holiday value sets. They sent me "The New Classics" which comes in a beautiful gift box. It includes Oval 7 (for large areas of the face – like foundation, bronzer, contouring, and highlighting), Oval 6 (a bit more precise than Oval 7 but for the same types of products), Oval 3 (for eyeshadow or under eye concealer), Linear 1 (eyeshadow, eyeliner, or brows), and Circle 1R (eyeshadow, spot concealing, precision contouring, or lip color). It also contains the Artis Brush Cleaning Pad and Brush Cleansing Foam. If you are already a fan of oval brushes or have been wanting to try them, this set offers a great opportunity to try a diverse selection of them at an excellent price.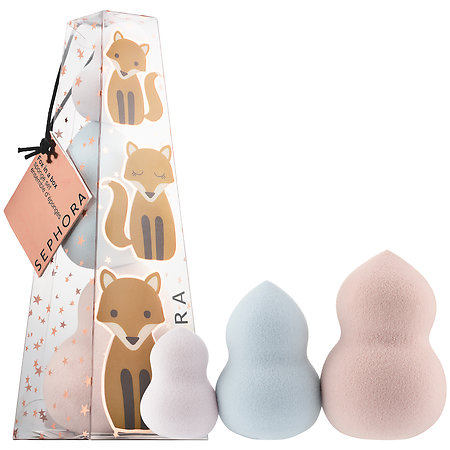 Sephora Fox in the Box Sponge Set – $18 ($26 value)
This set is absolutely ADORABLE and the packaging is to die for!!! Plus, the value is excellent ($6 per sponge) and I love that you get 3 different sizes. Sephora sponges are in my top 3 favorite beauty sponges. They are firmer than Beauty Blenders, but they do not soak up as much product so I find them quicker and less wasteful to work with. They are much softer and smoother than Real Techniques sponges. This is a perfect stocking stuffer!
Disclaimer: Sephora Collection cosmetics are NOT cruelty free. However, their tools are not tested on animals.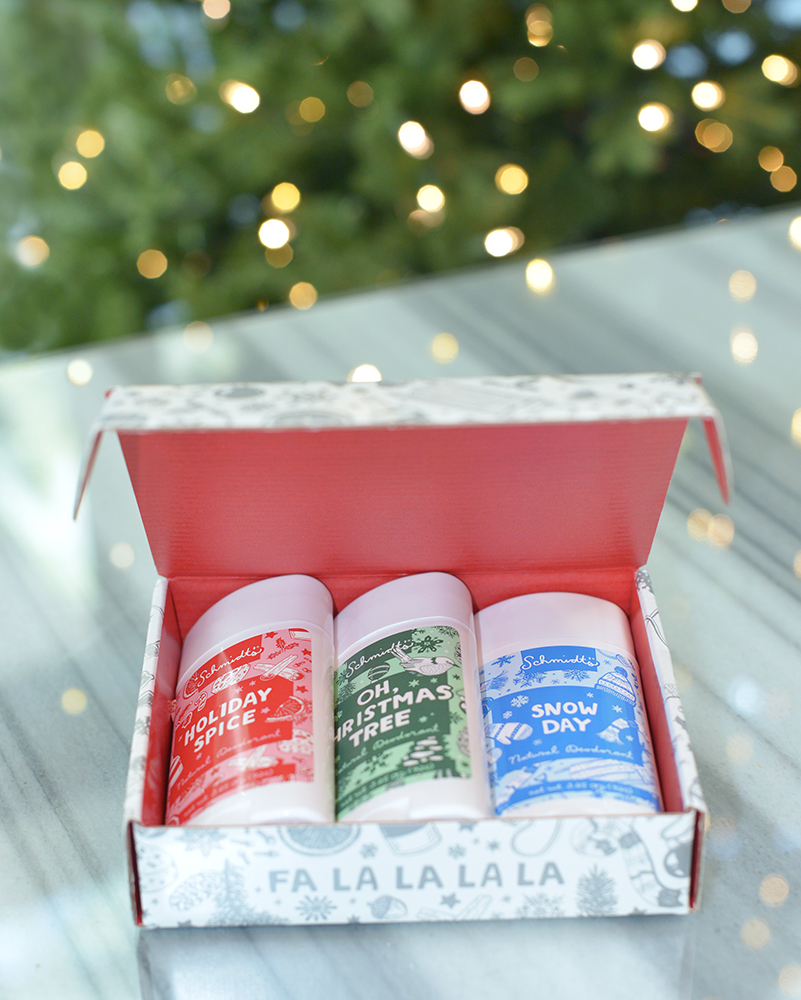 Schmidt's Holiday Deodorant 3 Pack – $24.99
Normally I would not put deodorant in a gift guide, but this set is AMAZING. I used to dread putting on deodorant but I genuinely look forward to it since I discovered Schmidt's. Their products have such unique and amazing scents! I select my deodorant scent each day the same way you might choose your daily perfume. Aside from how they smell, they are the only all-natural deodorant I've tried that actually works, too! This holiday 3 pack is super fun and festive. "Oh, Christmas Tree" and "Holiday Spice" are my faves. "Oh, Christmas Tree" smells EXACTLY like a pine tree and "Holiday Spice" smells like delicious cinnamon. "Snow Day" has a sweet, powdery scent. This set would be a great gift for anyone who loves cruelty free, natural skin care and likes quirky and fun products.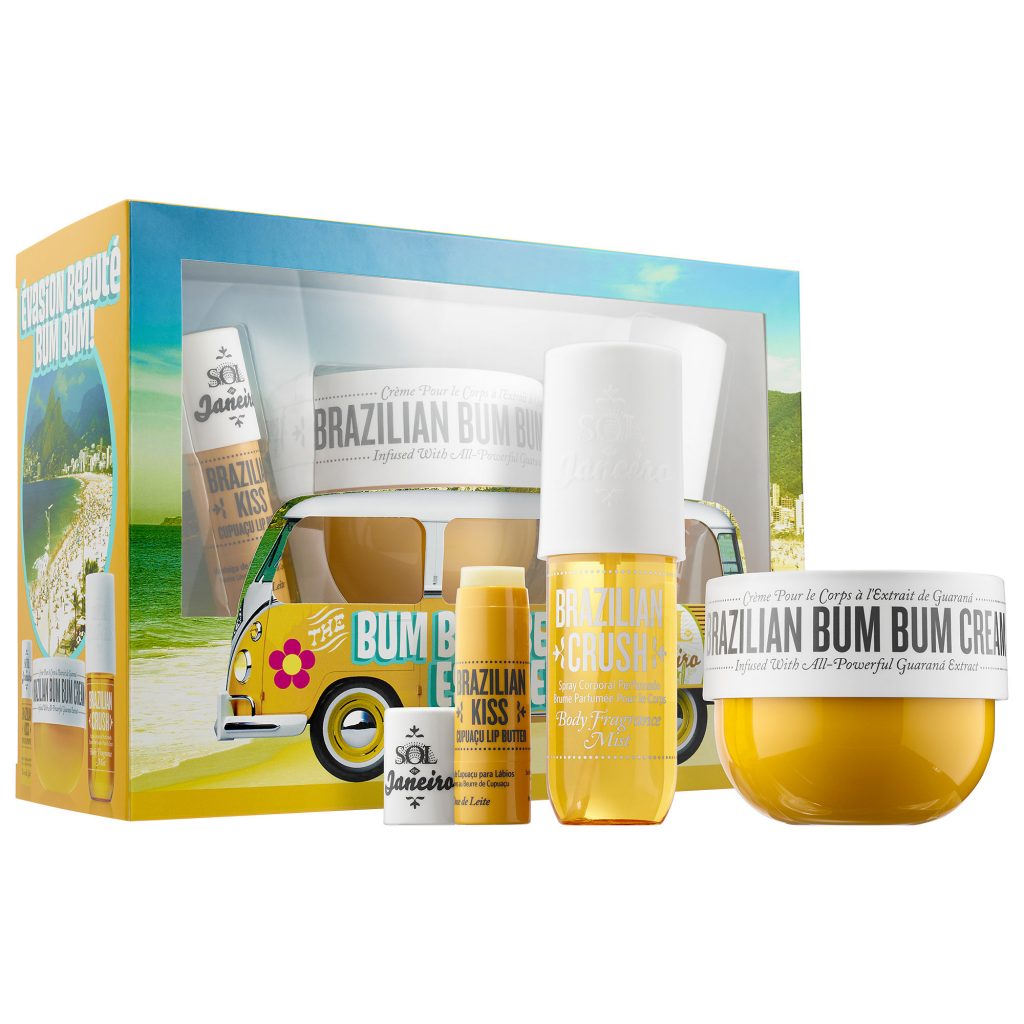 Sol De Janeiro Bum Bum Beauty Escape – $59 ($81 value)
Sol De Janeiro's signature scent is my absolute favorite fragrance right now. It is light, summery, and sweet with notes of salted caramel and pistachio. I am addicted to both the Bum Bum Cream and the Brazilian Crush spray, and this set comes with both of those as well as the Brazilian Kiss Lip Butter. The Bum Bum Beauty Escape is a nice gift for someone who loves cruelty free, deliciously-scented skincare and fragrances.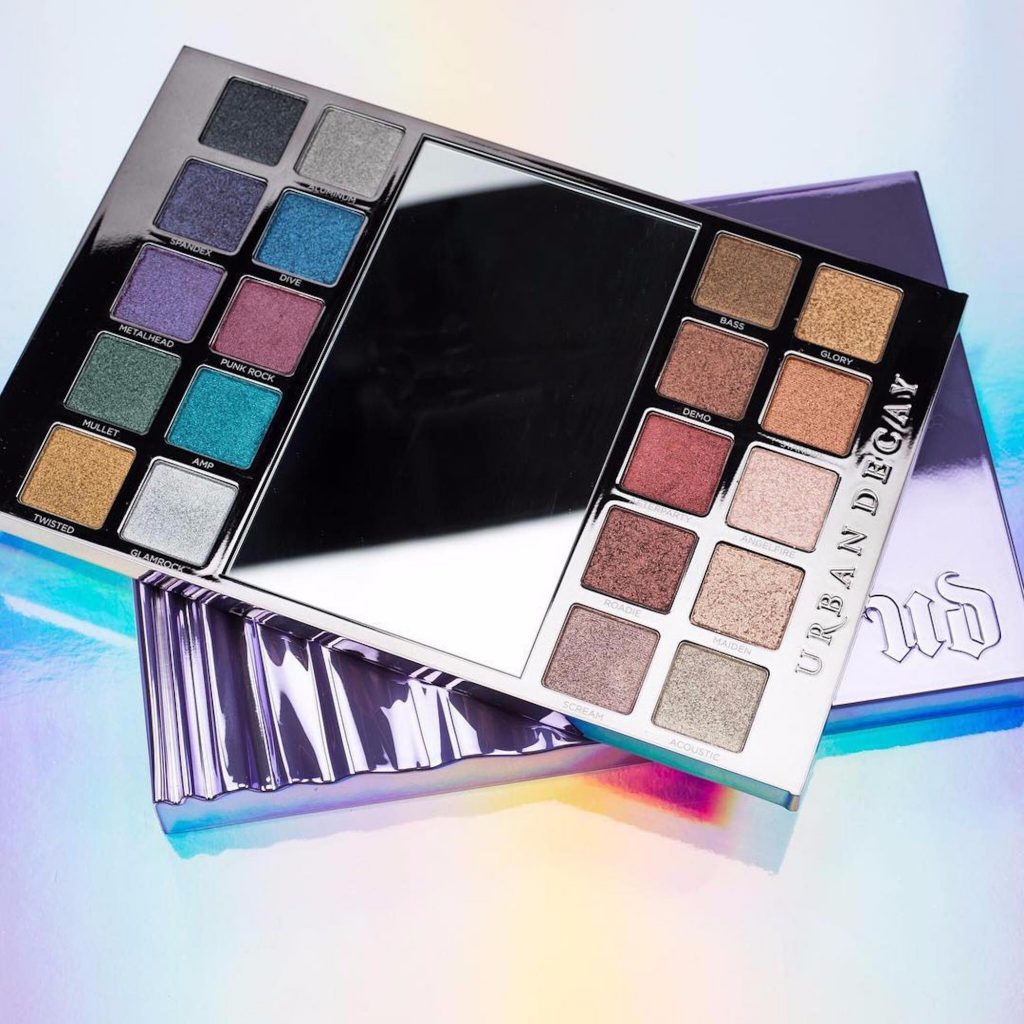 Urban Decay Heavy Metals Metallic Eyeshadow Palette – $55
The Urban Decay Heavy Metals Metallic Eyeshadow Palette is part of UD's 2017 holiday collection. It boasts 20 ultra-pigmented and blindingly-metallic shades, ranging from brights to jewel tones to neutrals. It also has a big mirror in the middle which is really nice! This large palette would be an impressive gift for any babe who loves creating dramatic eye looks.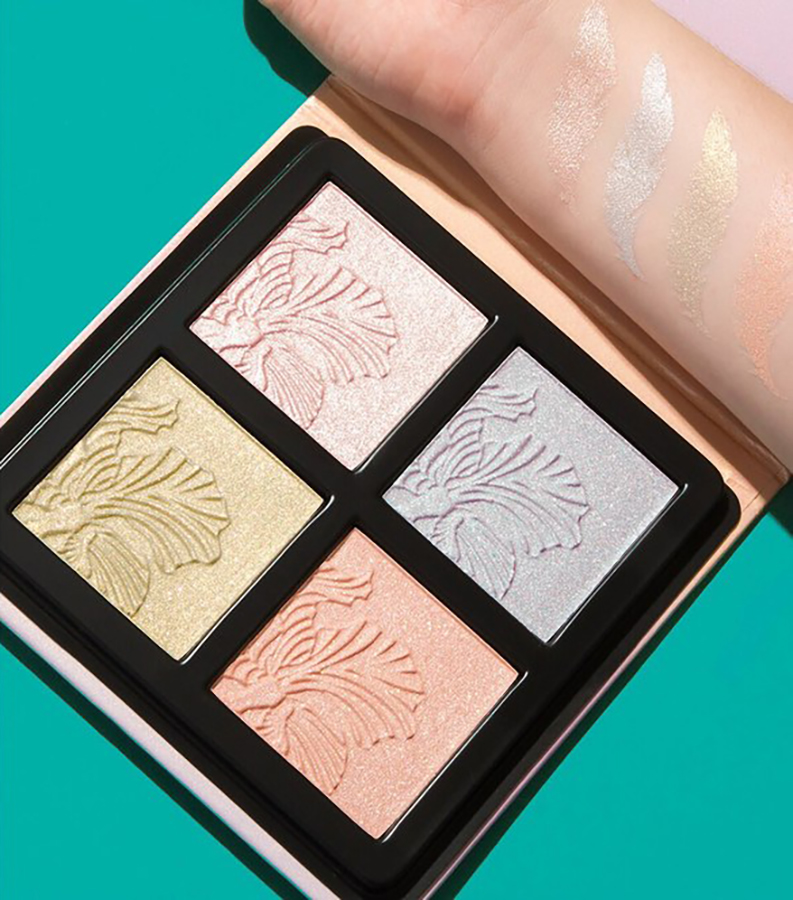 Wet N Wild MegaGlo Highlighting Palette – $18
If you are on a tight budget this year or have someone you just want to buy a little something for, I think the Wet N Wild MegaGlo Highlighting Palette is a great option. The highlighter formula is really nice and all four shades are vegan. The way it is designed as a big, luxurious-looking palette makes it look much more expensive than it is. I'm dying to grab one of these babies for myself.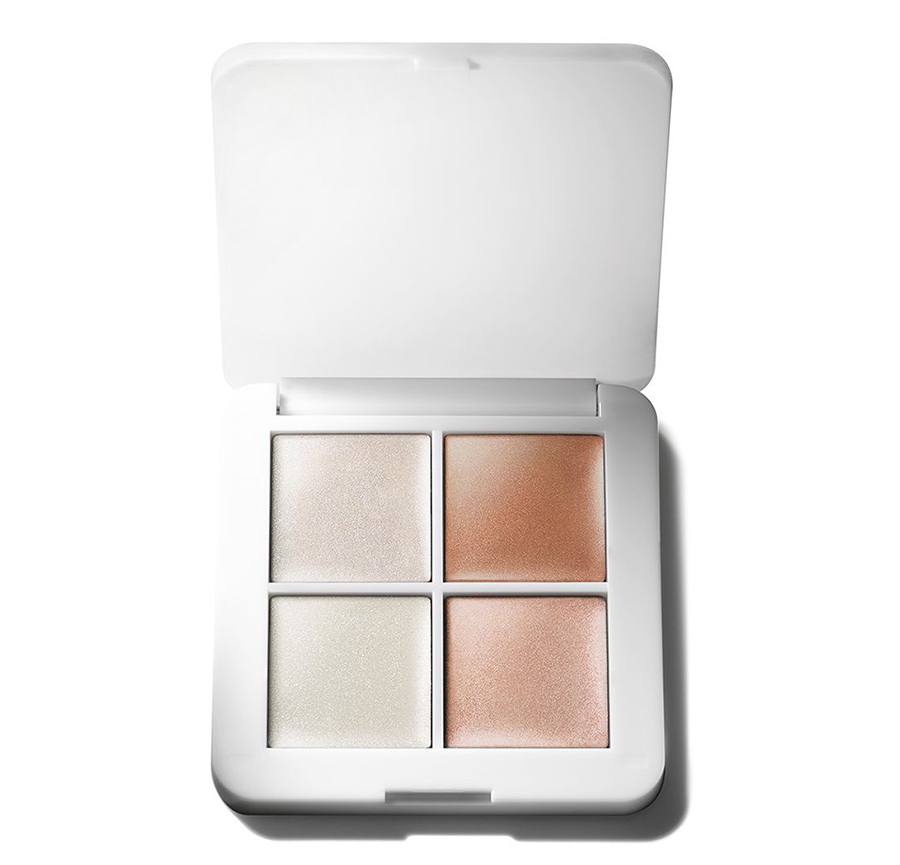 RMS Lumizer X Quad – $48
The RMS Luminizer highlighters are my most worn highlighters. These cruelty free, all-natural, coconut oil-based highlighters provide the most beautiful, wet-looking, frosty glow. What I love about it is how versatile it is. It looks stunning worn on bare skin or with a full face of makeup. It can be worn sheer or layered up to be blinding. This palette is an excellent gift for any highlighter lover!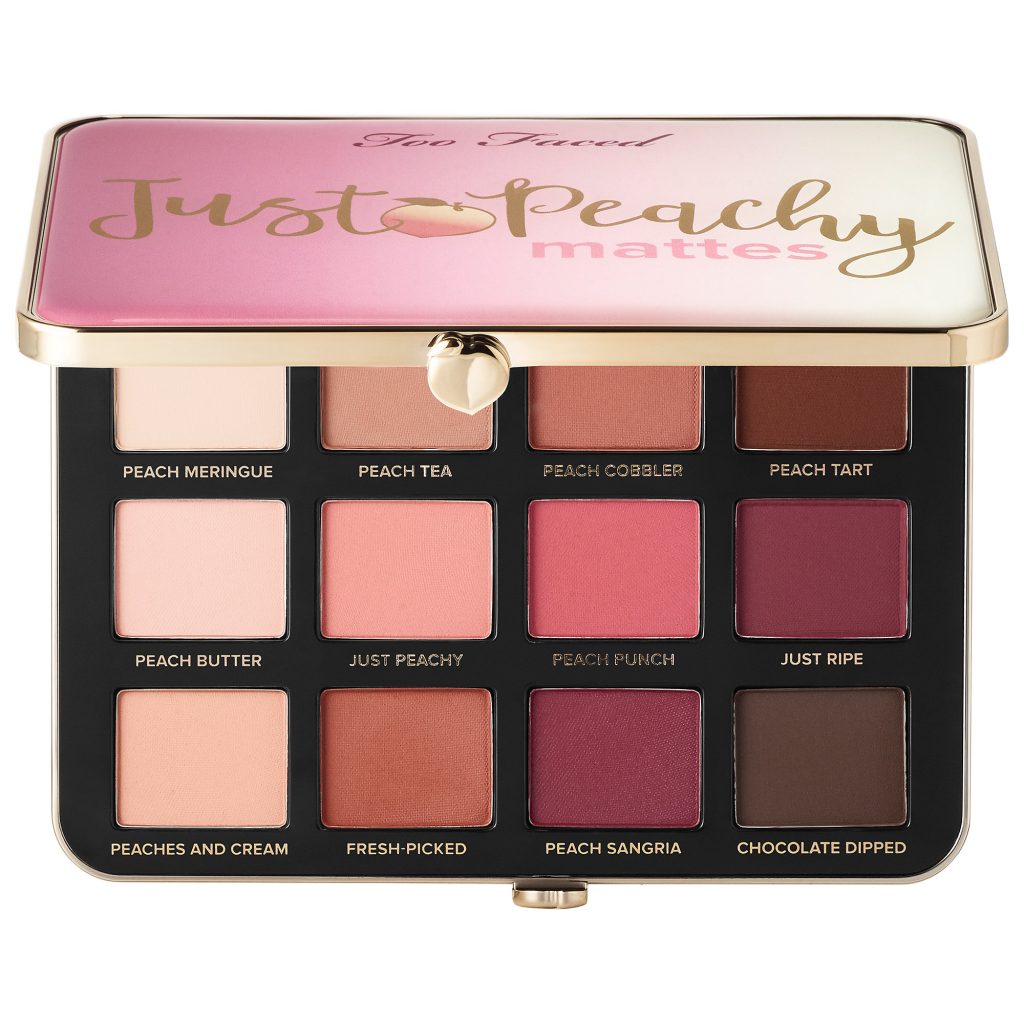 Too Faced Just Peachy Mattes Palette – $45
This eyeshadow palette is just so gorgeous! It seems like every Youtuber is obsessed with it and I keep seeing the most beautiful looks created using it. It's tough to find nice all-matte eyeshadow palettes, and this one certainly fits the bill. The shades are deliciously pigmented and easy to blend. Plus it smells exactly like peaches! It's so yummy!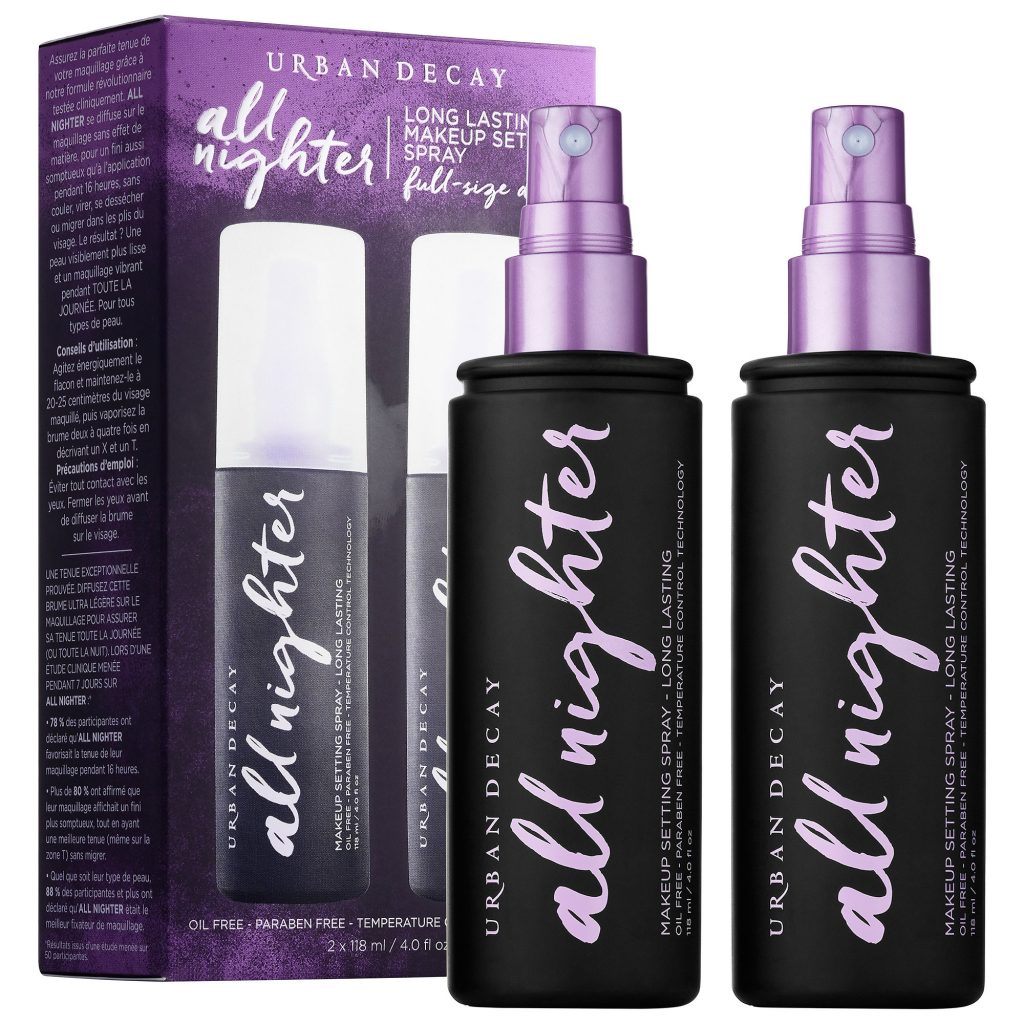 Urban Decay All Nighter Setting Spray Duo – $42 ($64 value)
This duo is a nice practical gift for any fan of this cult favorite setting spray. You could also gift one and keep the other for yourself! The All Nighter Setting Spray normally costs $32, so this set is about 25% off. I've been using the All Nighter Setting Spray for longer than any other setting spray, and it's one of my  favorites.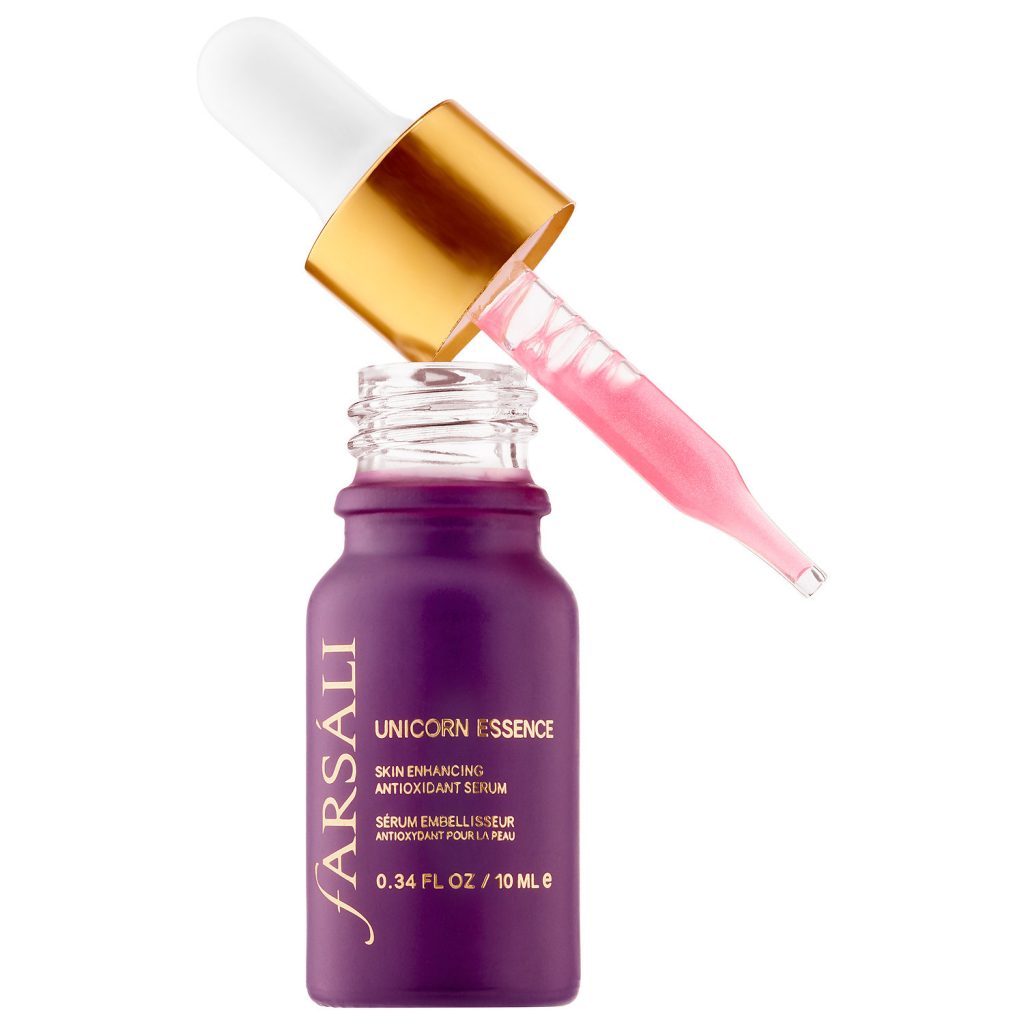 Farsali Unicorn Essence – $54
The Farsali Unicorn Essence is one of my very favorite product discoveries of 2017. This ultra-luxurious, candy-scented, shimmering serum works wonderfully as a glowy makeup primer or to add a lit-from-within look to your skin on no-makeup days. It is definitely on the pricier side but I think the holidays are the perfect time to treat a loved one (or yourself)!
---
Be sure to check out the cruelty free gift guides from my besties Courtney and Jen!
Ultimate Cruelty Free Holiday Gift Guide
Dog Lover's Holiday Gift Guide