I put my hair through a lot of damage in order to achieve my signature shade of pink. When you have bleached or curly hair like I do, treating it carefully at home is just as important as how your hairdresser treats it at the salon. I've mentioned before how a bit over a year ago, I completely destroyed my hair. I failed to realize how delicate my lightened waves are and did not take proper care of them. Since then, I've completely changed my at-home care regimen and have restored the health of my hair. I wanted to share with you what I do to prevent damage and breakage to my fine, bleached, and curly locks.
Keeping Colored Curly Hair Healthy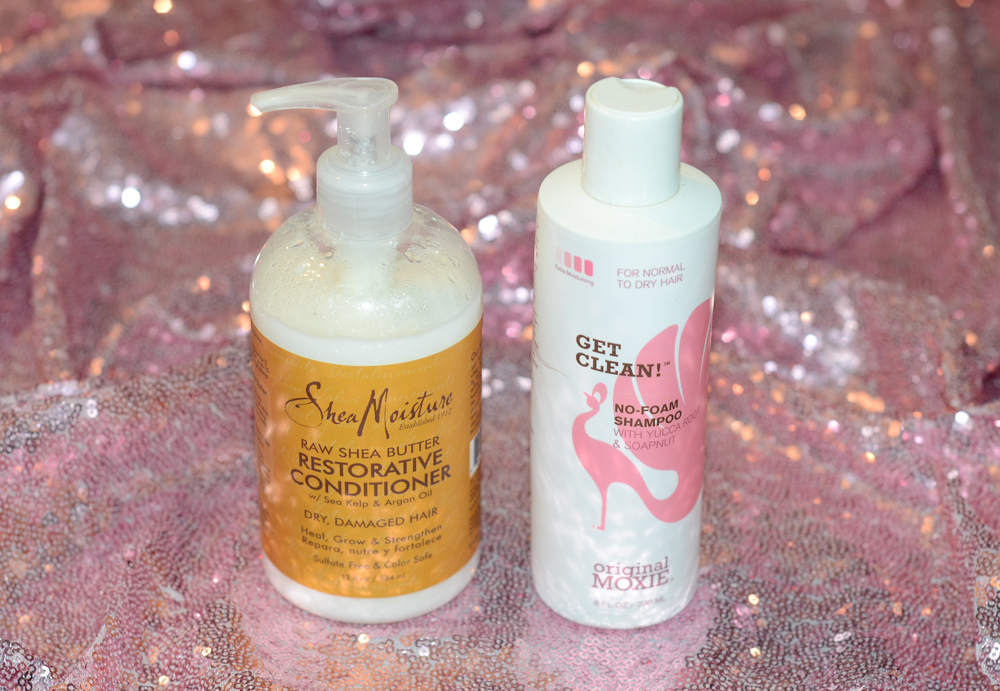 Shampoo & Conditioner
Your hair is in its most fragile state when it's wet, so it is best to avoid washing it as much as you can. How you treat it when you do wash it is incredibly important. I typically rinse my hair with Shea Moisture Raw Shea Butter Restorative Conditioner once a week and shampoo with Original Moxie Get Clean! No Foam Shampoo every other week. I absolutely love both of these cruelty free products. The Original Moxie Get Clean! No Foam Shampoo is the gentlest shampoo I've ever used! It doesn't strip any moisture from my hair at all. The Shea Moisture Raw Shea Butter Restorative Conditioner is extremely rich and leaves my hair soft, smooth, and tangle-free. I leave it on my hair as a mask while I shower and also mix it with my pink dye when I need to touch up my color.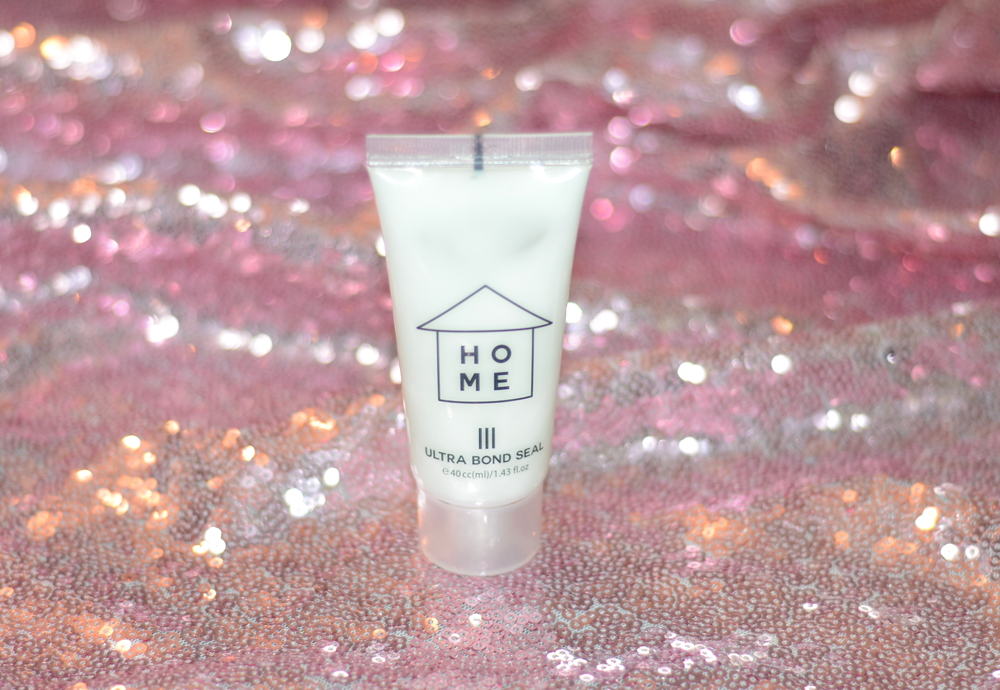 Bond Rebuilding
When you bleach your hair, bonds within the core of your hair are destroyed, leaving it fragile and highly susceptible to damage. Ultra Bond Seal is a cruelty free treatment that strengthens and reconnects these broken disulfide bonds. I was an Olaplex user for several years but unfortunately they are not cruelty free. I was super excited when I discovered Ultra Bond Seal as an animal-friendly alternative!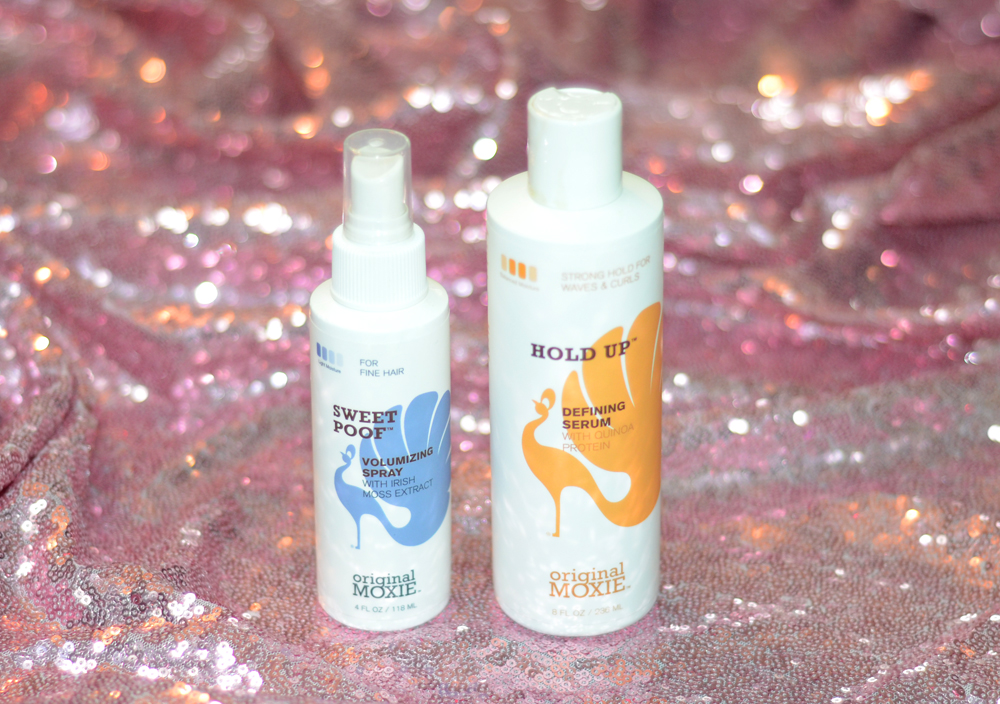 Styling Products
It's no secret that curls need products that multitask. Us curly girls ask a lot of our products – we need moisture, definition, lift, and defrizzing. Lately my go-tos have been Sweet Poof Volumizing Spray and Hold Up Defining Serum from Original Moxie. Sweet Poof provides my hair with lift and frizz-free soft definition. Hold Up Defining Serum is unlike any product I've used before. It feels like an oily serum, but once applied, it acts as a light weight gel! It provides moisturizing definition like no other. I'm a huge fan of both of these cruelty free styling products and alternate between them depending on what look I'm going for.

Hair Towel
I was always skeptical of fancy hair towels. I never believed they could possibly make a difference to the condition or appearance of my hair. However, when I received a sample of the Hair Remedie Towel I was converted after just one use! I form a turban with this super soft cotton towel after I wash my hair and wear it for about 10 minutes. When I take it off, my hair is barely damp and my curls are already developing definition! I always air-dry my hair, and not only does this towel drastically decrease the time that this takes, but my curls dry much more frizz-free and defined.

Sleep Protection
The primary way that I ruined my hair a year ago was my not caring for it properly when I slept. I slept with it in a damp bun, which is the absolute worst thing you can do! It's shocking how much you roll around and rub your head on your pillow during the night, and this friction causes major breakage (which may look like frizz or "baby hairs" around the crown). I learned the hard way, but now I always sleep on satin pillowcases and with my hair in a satin sleep cap. I use this pillowcase and alternate between this satin scarf and this All Caps satin cap. The difference that doing this for a year has made is astounding. No more patches of breakage or short hairs around my face and nape of my neck!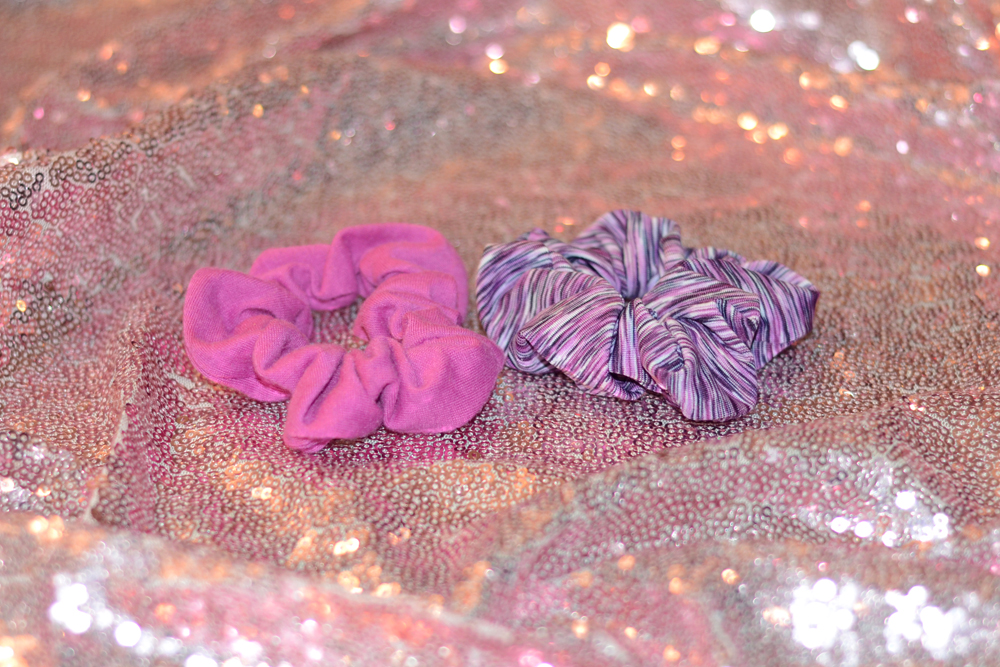 Hair Scrunchies
A little over a year ago, I had large chunks of breakage about 4 inches from the root. It was all exactly where my hair elastic would sit. I never realized until that happened how damaging hair ties are. Because they are so thin and tight, they put major stress where they wrap around your hair. When I found this out, I only wore a braid for over 6 months because I was so afraid of creating damage with a ponytail or bun again. But then I found out that fabric scrunchies are a great solution (bonus that 90s styles are so hot right now)! They are much looser than other hair ties and they are so soft that the slight pressure they apply to the hair is more diffuse. I got mine for just a few bucks at CVS! Never underestimate the power of proper at-home hair care. Armed with the right knowledge, tools, and products, your hair will be smoother, softer, and healthier! Dress: katebridal.co.nz This conversation has been sponsored by Original Moxie and contains PR samples. As always, all opinions are my own.