Today's post is a little bit different than usual! I love trying out easy and healthy vegetarian and vegan recipes that I find on Pinterest. I recently stumbled upon a recipe for these healthy, gluten-free, vegan muffins by Chocolate Covered Katie. I put my own little spin on the recipe to make them a bit healthier and now they are a staple in my house! They are absolutely DELICIOUS and only take 20 minutes to make. These muffins are the perfect "anytime" healthy snack. They are less than 100 calories each and free of any sugar other than the natural sugar in the bananas. Give this recipe a try and I bet you will become as addicted as I am!
Vegan Gluten-Free Banana Muffins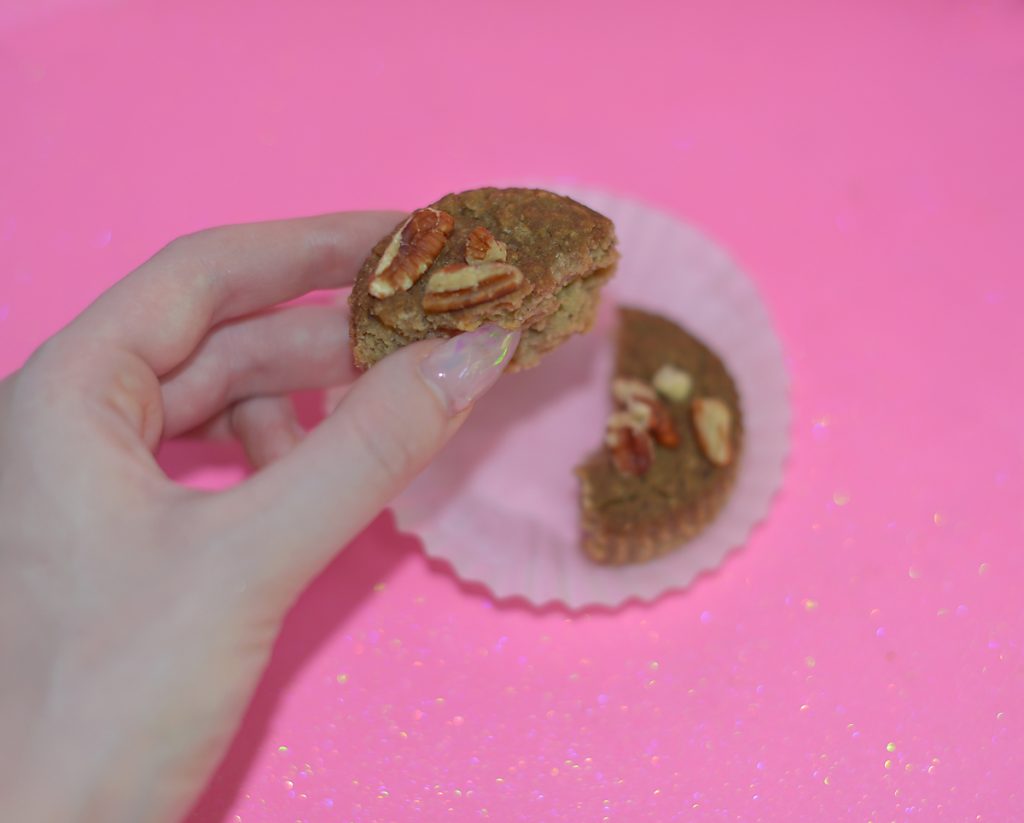 Ingredients:
1/2 cup quick oats
3/4 tsp baking powder
1/4 tsp salt
1/8 tsp baking soda
1/2 cup mashed over-ripe banana (approximately 1 – 1.5  bananas)
1 can white beans (any variety works)
1/4 cup powdered peanut butter (mixed with water)
1/4 cup sugar-free maple syrup
2 tsp pure vanilla extract
Optional handful of crushed pecans (optional)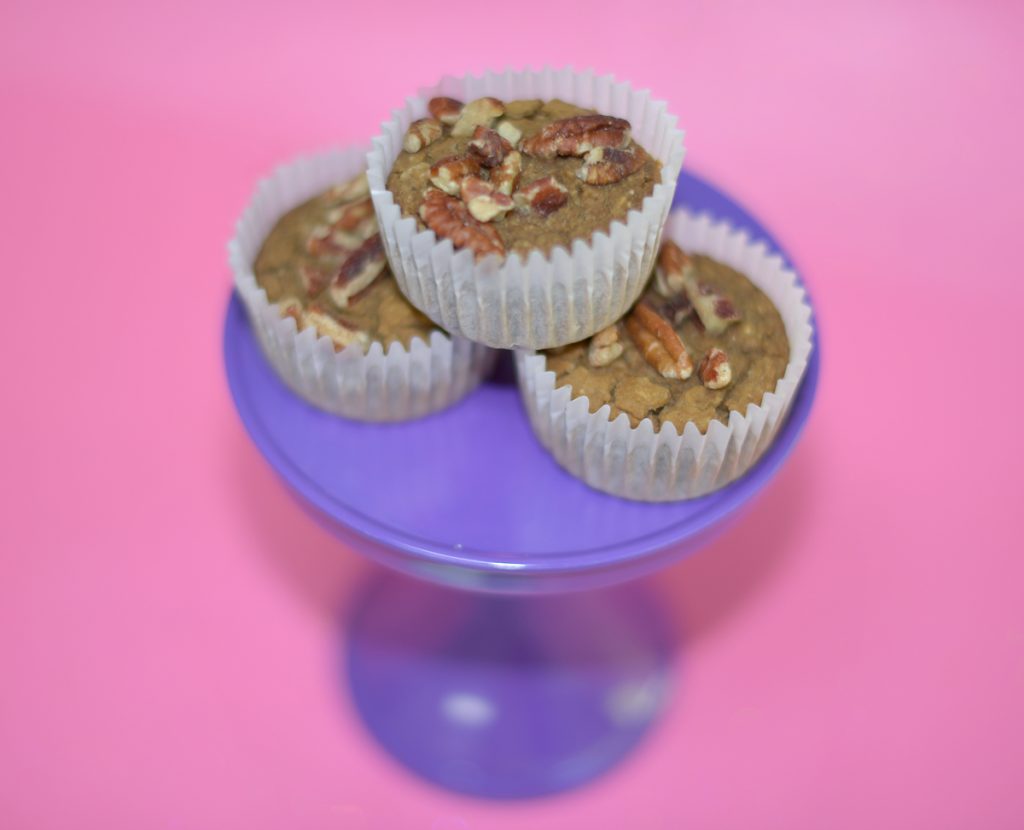 Directions:
This recipe yields ~9 muffins. Preheat your oven to 350 F and line 9 muffin cups. While you wait for your oven to warm up, drain the beans and rinse thoroughly. Put all of the ingredients into your blender and blend until smooth. Spoon the batter into the muffin cups and make sure not to overfill. Bake 20 minutes, then let them cool and firm up for 20 minutes. Keep in mind that the texture will be moist and fudgy, not fluffy. I like to let them sit on my counter for several hours to dry out a bit before storing them in my fridge. They must be stored in the fridge or the beans will spoil. They also freeze really well! They last for 3-4 days refrigerated or 2-3 weeks frozen.
Let me know if you give this recipe a try!